Hello,
sorry if I ask you here, but I need your help.
Do you think that this layout: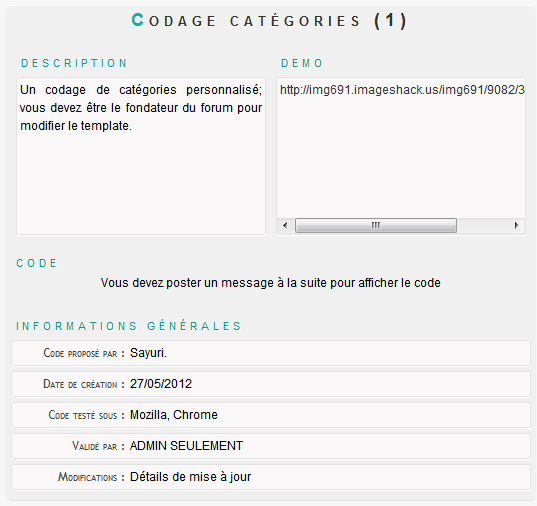 is like this one?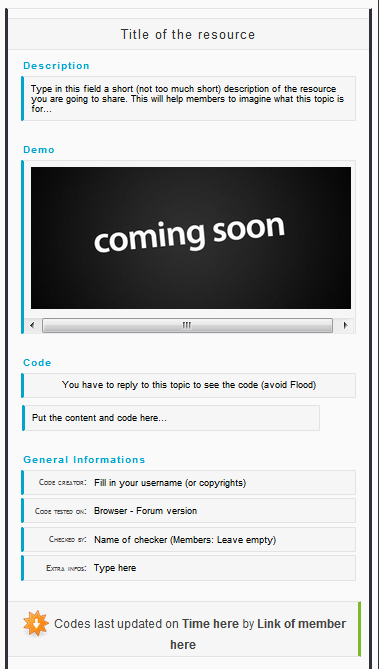 Thank you for your support

Please don't ask questions in Forum Discussions.
Moved to Other problems.
but this is a personal question... not a problem about Forumotion

All questions go here. Forum Discussions is not for asking questions.
Your question is related to the display & hence i am allowing it, if it wasn't related i would have garbaged it.
Okay, sorry.
Now, can someone reply to my answer? (BUMP)

The first obvious difference is one is in English and the other isn't. I don't see a similarity in the layout really. The first one appears to be using tables.
Maybe an answer from a staff member?

Niko! wrote:Maybe an answer from a staff member?
Why? is there opinion better than mine?
Edit: I really think the whole point of this topic you created is to get publicity to your forum. You should just update your forum info in the promotion section if you have it there.
Honestly, i don't understand the question. Do they look similar, well you can look at the physical appearance & how it looks. Its obviously different.
---
Permissions in this forum:
You
cannot
reply to topics in this forum