Hello!!

I would like to know how to change a category's name?

Any ideas on how to ?
Hello,
To change a category's name, you need to go to:
1. Administration Panel (advanced mode)
2. General Tab
3. Categories and forums (on the left, under Forum)
4. Click the edit button (
) on a category
5. Rename it there
Oh!!! I get it but how to change the name of a Sub-Forum?
Exactly the same. Just click on
next to the forum/sub-forum you want to re-name.
Actually , I want to re-rename this :-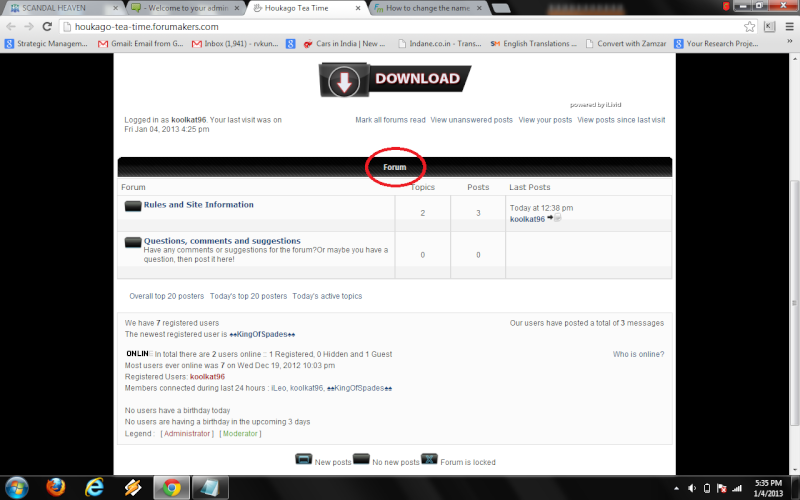 That's the category name. You should do the same thing as posted Base before. Next to the category named "Forum" you should have a edit button (
), - click on it and rename your category name, then click Save button.
But there is no button as
next to the category !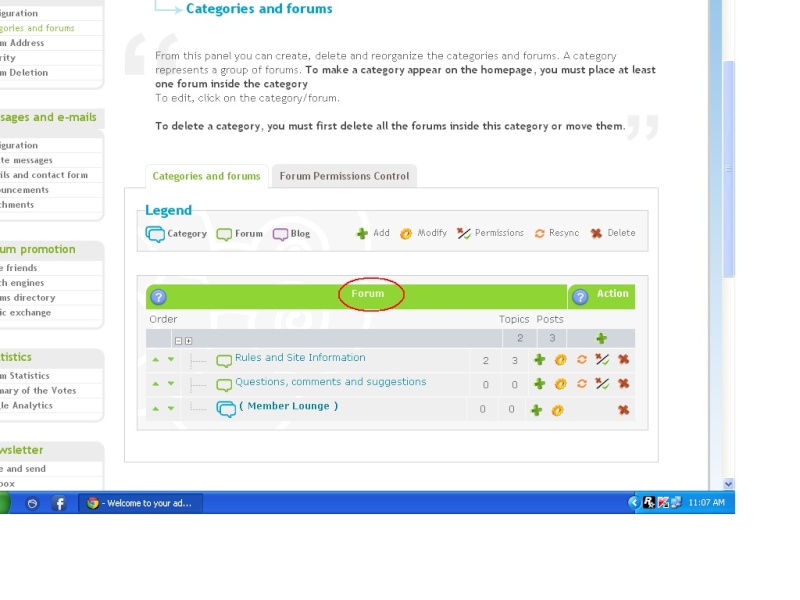 When your topic has been solved, ensure you mark the topic solved.
Never post your email in public.

@SLGray

wrote:You do not have a category for these forums - Rules and Site Information & Questions, Comments, and Suggestions.
How to create a category for them, then?
Oh!! Thanks, it did work!

Please lock this topic!!
I can't lock it. You have to go back to your first post and edit it and click on the little "solved" icon at the top left.


---
Permissions in this forum:
You
cannot
reply to topics in this forum