Hello!
I have read this :-
http://help.forumotion.com/t96461-how-to-use-the-gallery
But, I didn't understand this :-
Base wrote:You will notice that as an administrator, there has now been a link to the Gallery added in the navigation links at the top of the page.
Can you explain this part to me?
In the navigation bar, where your forums other links are there like forum, portal, messages etc. There you will find the Gallery link.
Is this what I should do?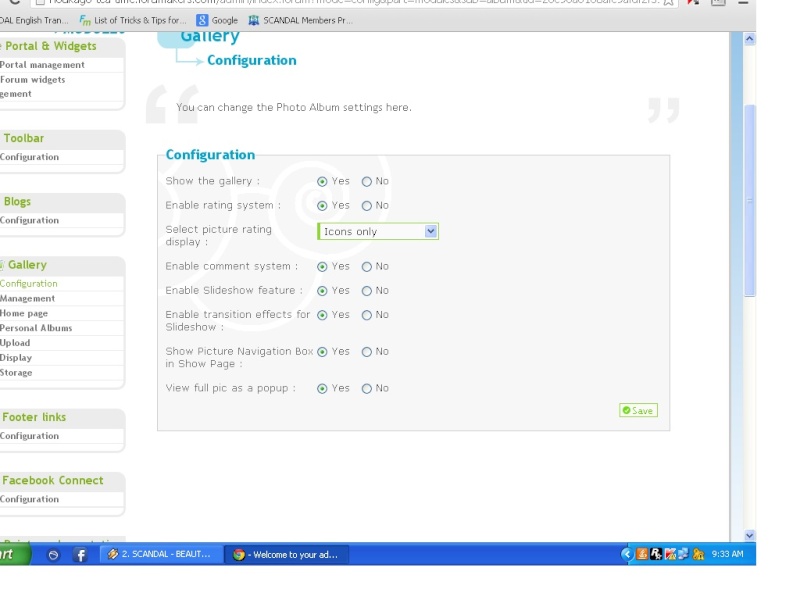 Well yes, to activate the gallery.
But I can'y see it! I mean the link to the gallery!
Display>Pics management
Advanced mode
Do you see the image link for the gallery?
Thank you! It is solved now.
---
Permissions in this forum:
You
cannot
reply to topics in this forum