Not exactly sure how to title this. Whenever I click in the css, the forum registers me clicking one line below. This is problematic, as I can't properly highlight text unless there's text of equal length right above what I'm trying to highlight. I also can't put my mouse exactly where I need it, because it jumps to the end or beginning of the line, depending on which is closer.
Could you provide an example? This one kinda hurt my head
The only thing I thought of was the style sheet snapping to where the text was when it goes too long horizontally.
This: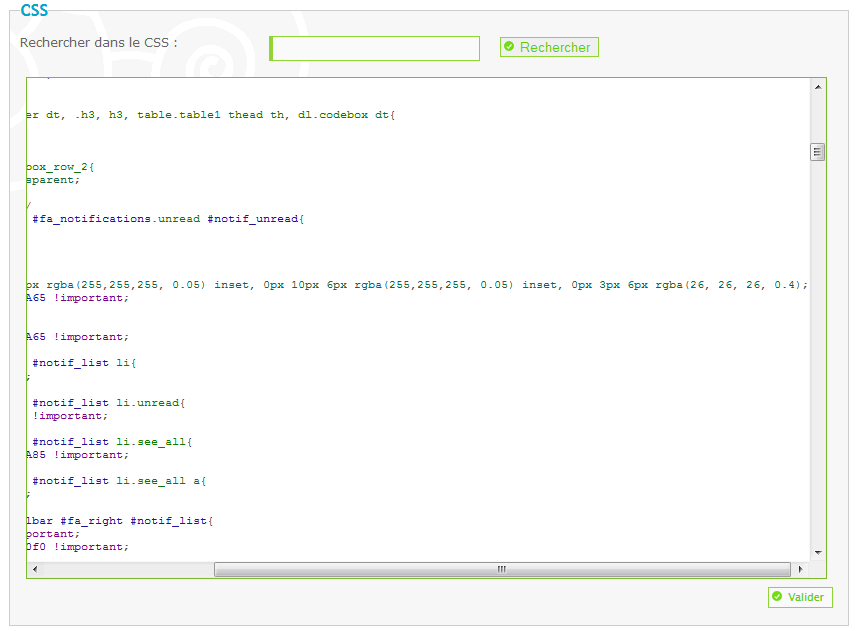 Snap to here if fewer character:
I don't think this is what you mean though, right?
Nope, sorry. It's hard to provide an example, and I have no way of recording something to show it, but let's say I'm trying to highlight a color code (#000000) If I click in the middle of that, the CSS Stylesheet will place my cursor on the line underneath that one, making it impossible to directly highlight anything.
Have you tried using another browser to see if it still does it?
I don't have access to another browser right now....
Okay I understand,

I had thought It may be a browser issue, because I have not encountered this when editing in the stylesheet.
I have noticed this also in both my browsers, at first google would not allow me to select in my CSS. then Firefox, when you go select one area, it would point you above it. making it hard to change your style sheet, Sometimes it would not even let me select an area in the style sheet.
Awesome, it's not just me. Sucks that it's happening to you BS, but I'm simultaneously glad it's not just my computer.
Yeah i thought it was me since i change themes alot.

BTW , welcome back haven't seen ya in a bit.
Yeah, I kinda disappeared from the forum life for a while. Working on slipping back into it. This css bug is making that hard, but for now I'm just editing all my CSS in notepad++ and copypasting it over.
It's good to see you back. Same here, copying and pasting.  At least we'll always have a backup copy.

---
Permissions in this forum:
You
cannot
reply to topics in this forum