I was wondering how I add this feature to my forum.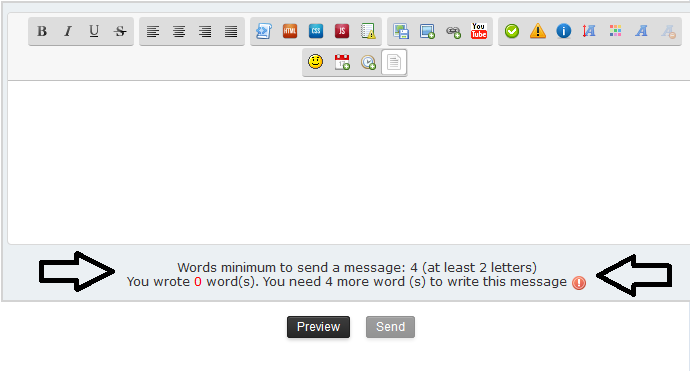 You can add something like this if u like and add the word you want!




No Support Via PM!

If you need any help from me, please tag me to your post using @Luffy.
I personally like the way in the image i provided. reason being is it wont let you send the message till enough words have been typed that is why I want that feature.
bump been 4 days have heard nothing more so I am bumping this thread.
This can be garabed as I got the code I was seeking

When your topic has been solved, ensure you mark the topic solved.
Never post your email in public.


---
Permissions in this forum:
You
cannot
reply to topics in this forum