well this is my acdemy http://horakhtyduelacademy.forumotion.com/ if u see there is no categories but look at this http://prntscr.com/3cr55c
Last edited by Jack Atlas on Wed 23 Apr 2014 - 15:36; edited 1 time in total
Hi

Actually, you have. I marked it red in this screenshot which is your category: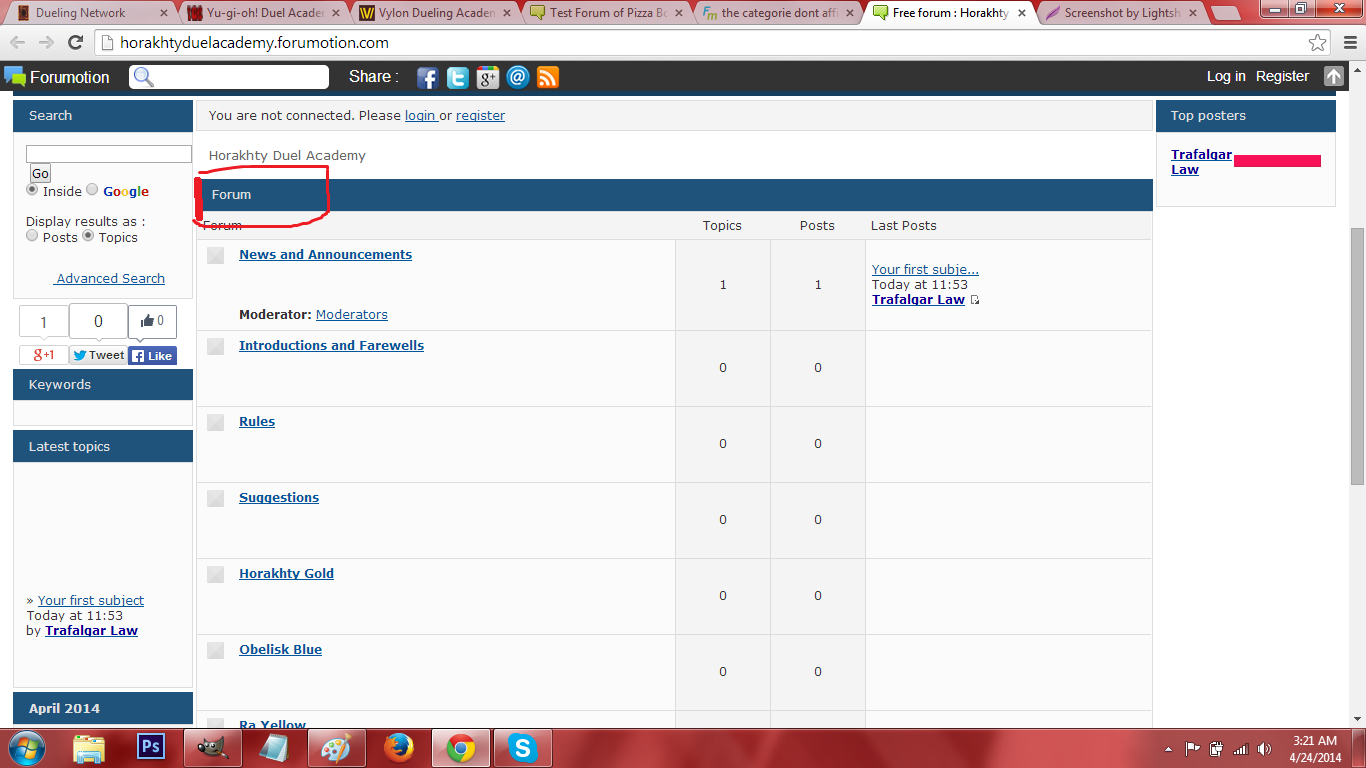 Regards,
Pizza Boi
actualy the first categorie called General and were is other categorie btw?
Hi

Hmm.. try accessing your ACP < Display < Structures and Hierarchy < Split Categories on Index < Medium < Save
Regards,
Pizza Boi
Hi

The pizza's here! That'd be $2.99

.
No problem~
Regards,
Pizza Boi
Please go to Admin Panel >> Display >> Index and Hierarchy
and select the bottom middle on on the index packing. That should fix it.




No Support Via PM!

If you need any help from me, please tag me to your post using @Luffy.
Topic solved and archived

---
Permissions in this forum:
You
cannot
reply to topics in this forum