Technical Details
Forum version :
#phpBB2
Position :
Founder
Concerned browser(s) :
Google Chrome
Who the problem concerns :
A few members
Forum link :
http://fateofasteria.forumotion.com/
Description of problem
I have noticed a big issue with the chatbox when it's transparent on the forum version, phpbb2, and it happened before on another site of mine. I just want to change the transparency on the chatbox solid instead of transparent like the rest of the forum. I tried using CSS and other means but unfortunately came up unsuccessful. Any help would be greatly appreciated, thank you!
Last edited by Draxion on April 9th 2016, 7:22 am; edited 1 time in total
Please post a screenshot showing the issue.

When your topic has been solved, ensure you mark the topic solved.
Never post your email in public.

It only happens on mobile devices, but I will try to get one from one of my members who has the issue and then I will get back to you with the screenshot.
Here are the screenshots.
Index page: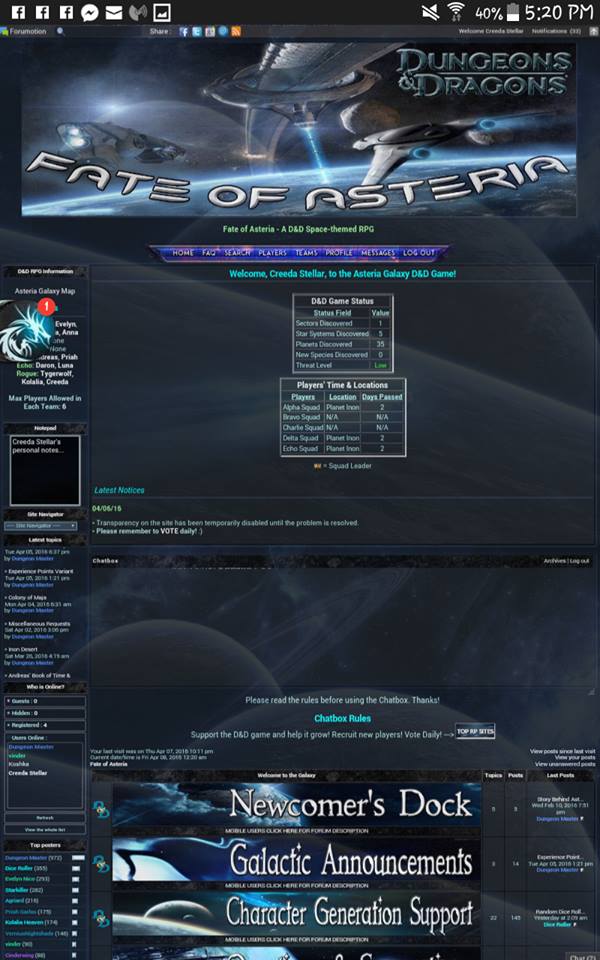 Full Screen page: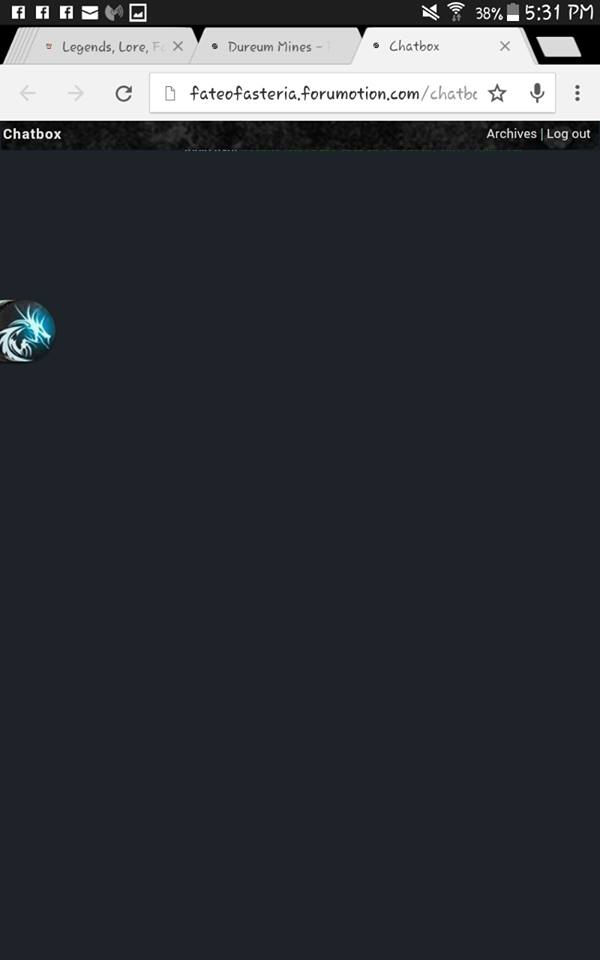 Excuse the avatar of the blue dragon on the screen; that is from their other app on their mobile device.
Did you try to add !important at the end of the line with background color?

Design Team Leader

Rules of the Graphic Design Section || Becoming a Designer || Graphic Requests

Never tell your password to anyone!
No help without your forum URL!
No support via PM!
Yes, but the chatbox was still transparent.
Please send the code that you're using.
I am using the basic transparency for version phpbb2. Take note though, it ain't active due to the issue.
Code:

body {
opacity:0.98;
filter:alpha(opacity=98);
}
---
Permissions in this forum:
You
cannot
reply to topics in this forum