I'd like to add character ref sheets to my forum, specifically this one:
http://morethancostume.insanejournal.com/14141.html
But when I copy and paste the CSS code, it doesn't work. Only the text for the code shows up. Is it even possible to add a CSS to replies?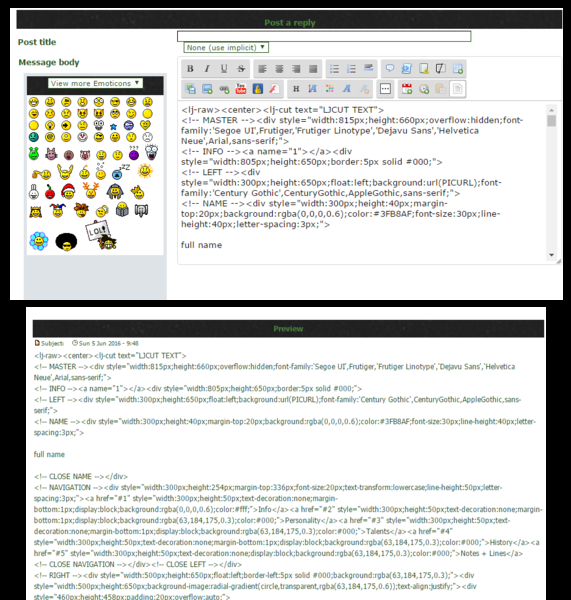 Hi there,

Do you allow HTML codes to work in posts?
You will have to have HTML activated for the whole forum (administration panel), and you will have to activated it in your profile (preferences).

When your topic has been solved, ensure you mark the topic solved.
Never post your email in public.

---
Permissions in this forum:
You
cannot
reply to topics in this forum