Hi.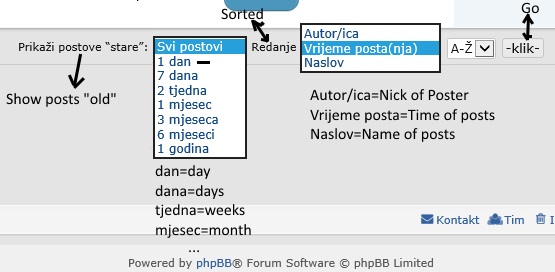 I found this on another phpBB3 forum (see picture... I tried to translate)... and I'm wondering how to come to this. I think that will many may help with the sorting of topics...
Thanks in advance.
Regards & Respect!!!
Last edited by smejker on July 17th 2017, 10:28 am; edited 1 time in total
That is pretty much impossible on forumotion. Actually it's possible, but your forum would get very slow, it would also be tough to code something like this and it would have bugs. That forum is a phpBB3 forum(the platform not the forum version), not a forumotion one.
Oooo... So.. no chanse to get this...

Thank you
@Wolfuryo
Respect!
Thank you for your help
@Wolfuryo
much appreciated.
| | |
| --- | --- |
| | Problem solved & topic archived. |

---
Permissions in this forum:
You
cannot
reply to topics in this forum