I have no idea how this started, but since Nov. 25th, this glitch has been going on across the whole site. I've only had one or two members mentions it. Since that two Friday's ago, I, and a few other members, have found the following problems.
~ Members cannot read PMs. When you click the PM to read it, they get this screen:
~ The most recent posts section of the posting screen does not show up. It's not even available beneath Options:
~ You cannot post on people's profiles. It will continue to return to the posting screen.
~ Blog sections will not list the topics that are in them, but show that there are topics in the section on the home page: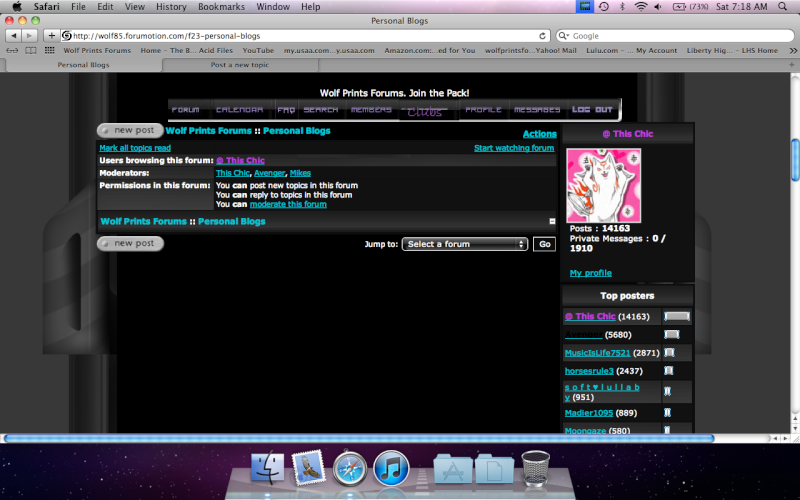 ~ Any attempt to use the mod actions in a topics result in a blank page like the one for PM system, save deleting and basket
I've tried to resynchronize the site several times, but there has been no change, not matter how many times I press it. Please, I would really love a solution to this problem.
This Chic and
Wolf Prints
Hi!

Have you added any codes or modified any templates recently which could be causing this?
No, I can't ever get them to work for me the right way, so I stopped trying to add them.
Try this: Go to Administration Panel => Display => Skin => Themes management => Restore the skin => Restore => Select the date => 25 November or less.


Guest

Guest





---
Permissions in this forum:
You
cannot
reply to topics in this forum