Hello all
My domain name expire and i am not able to renew it
Here it is the screen shoot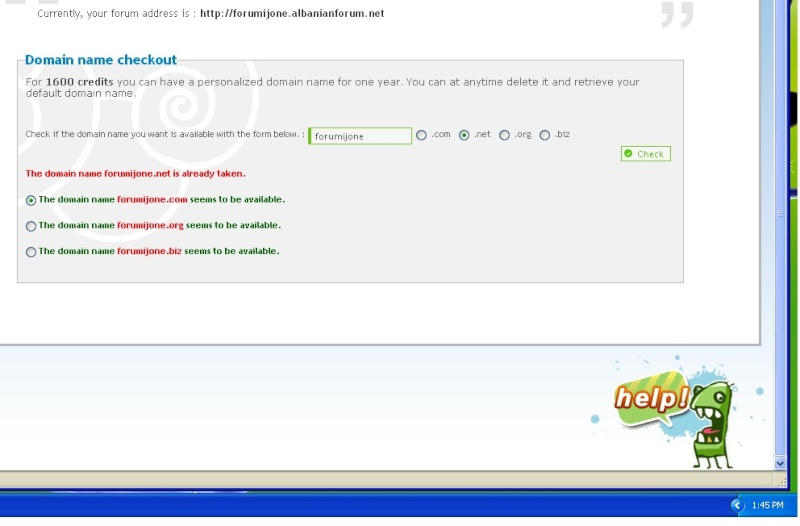 My courrent domain name is :
http://forumijone.albanianforum.net
and my domain name which have already some times before expire was
http://forumijone.net
Looking forward for help
best regards
I have forwarded your problem to The Godfather.
Sanket thanks so much
waiting for an answer
Sorry, but the renewal period is gone in april 2011.
Are you kidding ????
$280 to rehave the domain ???? and all my works goes to .....

Why the forumotion can not do any thing ???

this is a trick to get money ??????????????????


Why forumotion is doing this ?? This premium domain is for sale in partnership with Sedo!

this is ridiciolous


i trust on forumotion and spend the time

thanks
This isn't Forumotion fault. The domain was expired and someone else bought it and is selling it.
---
Permissions in this forum:
You
cannot
reply to topics in this forum