Hi!
I follow this topic:
https://help.forumotion.com/t81583-navbar-drop-down?highlight=drop+down+nav+bar
i done everything but i see this code is for punbb. My forum version is phpbb2. And this doesn't work pretty cool: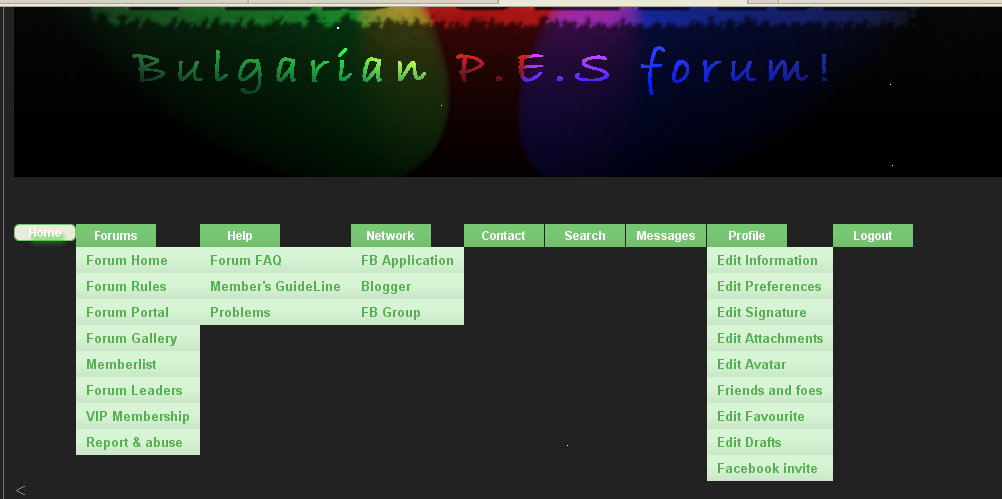 Please help me!
Forum link:
www.pes-ultra.bulgarianforum.net/forum
PS:
Can you told me the code for phpbb2?
Last edited by Th1nK on January 17th 2012, 9:12 pm; edited 1 time in total
Sorry for double post, i delete this navbar so problem solved!
---
Permissions in this forum:
You
cannot
reply to topics in this forum