Hi! i am seeking help with the CK Editor.
This is the tut. for PHPBB2:
Spoiler:

this in your javascript:

Code:

jQuery.getScript('http://goo.gl/BFDfd');

make sure you call it CK Editor and put it in all pages.

Then go to css and put:

Code:

/*CKEditor CSS */
#quick_reply .row2 {
clear: both;
margin-left: auto;
margin-right: auto;
width: 95% !important;
height: auto !important;
}

#text_editor_controls {
display: none !important;
}
i put the JAvascript code , and made it "All Pages" and the CSS in the CSS StyleSheet, but all it shows is this: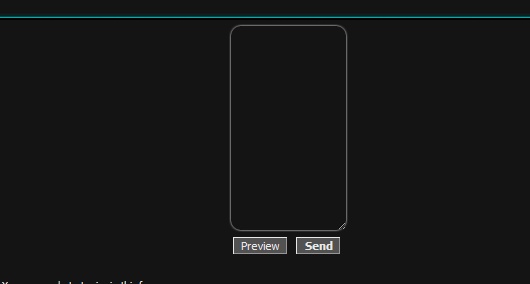 Its odd that you asked on this forum... Why did you feel the need to post someone else's tutorial here rather than just ask in the tutorial thread.

Anyway, have you checked your browsers error console and also read through the thread, I think some other users had the same issue.
fmquery seems inactive, and rideem3 wrote that TUT and he is here on this site too.
also idk how to check browser error console, im that typical newbie

---
Permissions in this forum:
You
cannot
reply to topics in this forum