Hey guys, having a little bit of issues here. I'm messing around with the Template topics_list_box. Though i'm not sure if it is the correct way to go about what I'm trying to do.
Heres the forums inside forums view-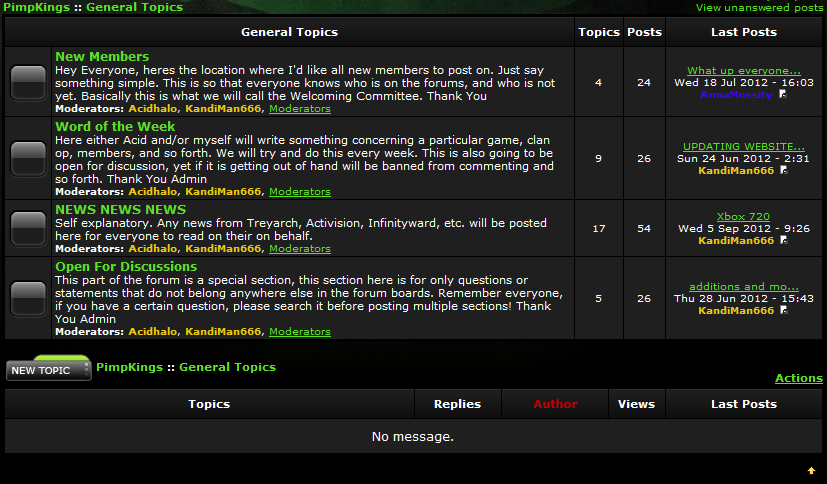 Heres the topics inside those-
and heres what exactly I want-
Now The first image- how do I get rid of the section on the bottom, thats basically on image 2, only thing is there are no topics in it!?
Then image3 How do I space them out like that, as well as give a description(the first 255 characters of the first posters post).
Please don't double/triple post. Your post need to be separated by 24 hours before bumping, replying or adding more information. Please use the edit button instead!

Since this is your fourth time double posting, you have received another warning.

When your topic has been solved, ensure you mark the topic solved.
Never post your email in public.

My bad I looked at the time wrong. I thought it was yesturday not today. Since I have a mental disease that keeps me awake endlessly with no sleep, I was a little hazy. Wow this site never cease to annoy me with regulations.
---
Permissions in this forum:
You
cannot
reply to topics in this forum