Control panel delete box's
so you dont have to click one 1 by 1 to delete.
- Very anoyying.

Image editer
Anytime i do a image i have to remove the coding around the image to make it not click-able. So, if you can add more spots for copy coding images.
Hoover links with example images of what each tool changes:
You change the color, than your example image will change also with your prevew website page, to make newbies feel smart. in Color>Colors and text size. \/ Don't be the only one to not notice the miss spelling let me point out also.

Modules
, Lets make our pages easier without the so much trouble running around codes in one area: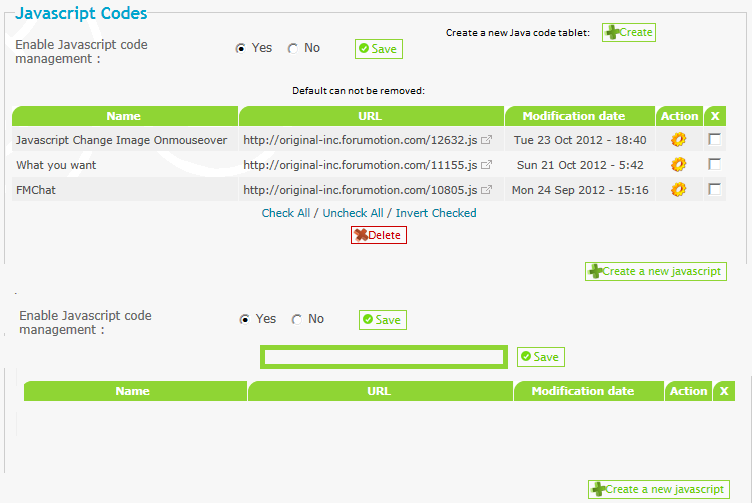 Website features
This, would be a area that could allow loads of things to happen, & its very clear.
- Change music on front page 1 easy fast step.
- News over big changes from the forumotion staff, other than inside "HOME".
- Top Questions of the week.
- Manythings could be added & people could improve on this area a lot.

Make the spoiler box clean.
- One the new Spoiler box look
- Two how the spoiler box will move once hit.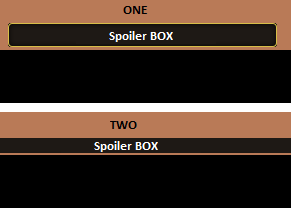 CSS Stylesheet help editer:
- This, could help highlight broken line code.

Custom colors picker on fourms made easy.
Last edited by Fivekills on October 30th 2012, 6:12 am; edited 48 times in total
Uhm for the first pic, that's actually useful
As for the second... you could just cut the image code from the link and press ctrl + A to delete the rest of the code..
For the 3rd pic... that's actually able
. You can even create it using HTML page ._. and it's easy Q_Q
Frances Kaizer,

Yes, but not all of us know the HTLM code & our lazy at points, so making it super newbie like for the forums users would be the best as they will learn more later on, as they get more into how to improve their own forums.
That's the reason why the support forum is invented now, is it?
Frances Kaizer,

Yes, indeed so. i was more thinking of the newbie forum makers, that would more than less give up before they come over to the fourm support areas. (Kind of like a starter pack to keep them entertained). to keep them moving a long for the time being.

If, you don't have it setup at the start simple you have people saying i'm going to another website that is more cleaner and user friendly does not mean the support is not their just means they are not wanting to put all that time in if they feel its uneeded & another website can make it easier on them.
You do make some good points but somethings are fine. Like the spoiler boxes, they are fine the way they are.
Betrayal,
Thanks for your opinion on spoiler boxes.
I kinda of wonder if we could get a pick option when setup website, kinda of like a customize at start. just a thought.

Yeh, but we already do have a lot of customization.

Having even more options would be cool though.
The options given to us is fine as it is because I've been through many websites maker and the only thing I find decent, clean and user friendly is forumotion.

I will however agree in adding and updating the forum versions.
Frances Kaizer,
Not sure how to take that information.

You, can not say one website is good than another is good now lets just stop not how the world works, we are always trying to improve. Don't see why the forumotion team would not say hey lets not improve it. Either way hopfully some of this will be talked over with the team to see what they agree on. Thanks for supporting the forum versions.

Adding this down here as its not part of the Vote board).
Comments that are not on the vote broad
Allow tablets like this below to be easy made without having to look over code so hard.
- Kind of like how wiki tablets.
Please move the information on editing to the top of the fourm over than on the very bottom. - feels like a old forum sytle, & ruins your follow up comments.
Lock impage in place.
Ever wanted to Choose a theme Without having all your icons change on you picking it?

Better website searching:
- Side if the photo by clicking on the link will show the listed type of website skins without everything being so random.
Video Support Fourms.
- Forumotion Video Support new area: Only the forumotion team can add videos to help the community here on whatever they wish to help with, & the community can send in videos to see if the team would like to post them up.

Underline words with color
Fivekills, I will be locking this thread since there are too many suggestions in one thread. Please make one set of suggestion, related to one section like chatbox.

Locked
---
Permissions in this forum:
You
cannot
reply to topics in this forum