i would love to move it.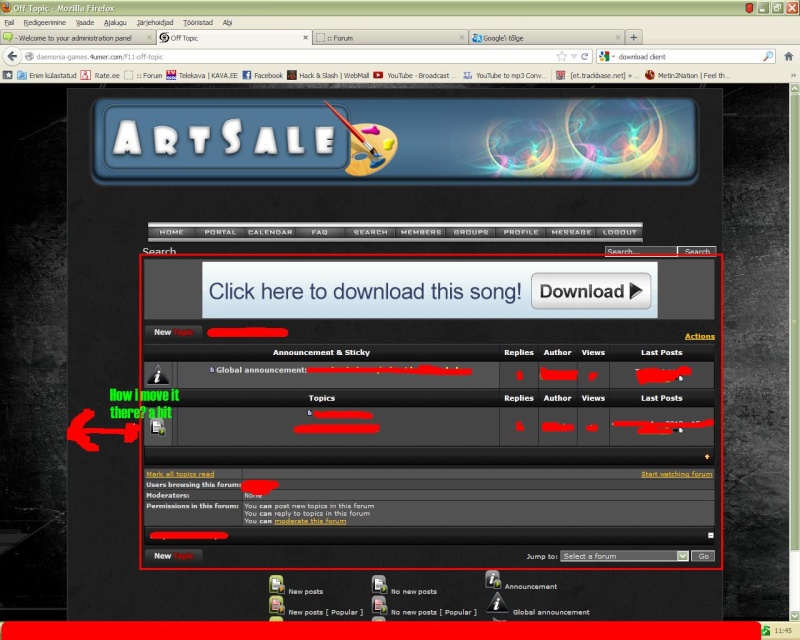 http://daemonia-games.4umer.com
I'm Not Really Sure If You Can Move It, But You Can Use The Forum Width Widget To Change The Size Of Your Forum. Or Maybe You Can Change The Width Colum Space In Admin Panel>Modules>Forum Widgets Management.
I do not see that space when I visit your forum. Try another browser and see if the space disappears.

When your topic has been solved, ensure you mark the topic solved.
Never post your email in public.

okey but i see it with google chrome and firefox to
---
Permissions in this forum:
You
cannot
reply to topics in this forum