Actually, there's a difference between the 2 of them ._.

And your problem is that they're 2 big to fit in the skin. You might want someone to resize them for you,
could someone resize them for me?

I tried to lessen it to the exact as much as I could, but here they are.
https://i.imgur.com/fnFGR.jpg
https://i.imgur.com/oCF8l.jpg
thanks. would they resize now when switching from window to full screen?


Last edited by Senzu on Sat Nov 17, 2012 2:42 am; edited 1 time in total
Try it, all I know what'll happen is that it'll fit to the skin now. And actually, when I tried it with mine, it did resize. I had to recreate your whole forum front part just to see it ._.
i tried, it showed up really small and was looking weird, just on the middle. and did not resize. wait, i will post the pic of it
Last edited by Senzu on Sat Nov 17, 2012 2:45 am; edited 1 time in total
Well, I did resize it so that it can fit through the lines of your forum. Apart from that, it's working fine with mine. I don't know what's the problem anymore, so I can't answer your questions since the thing's working fine. Hopefully, another person will answer this one and if I wasn't able to meet your needs, my apologies.
that's okay, i generally mean to fit it to the width of the forum. that's primary thing
Well, I guess that worked? Since I actually resized all the pics based from the right one.
it did, thank you for trying. but it's not what i mean. here's what i mean: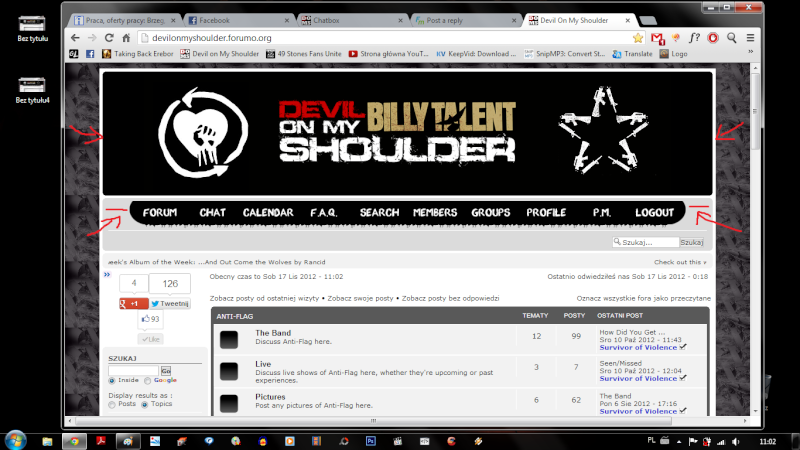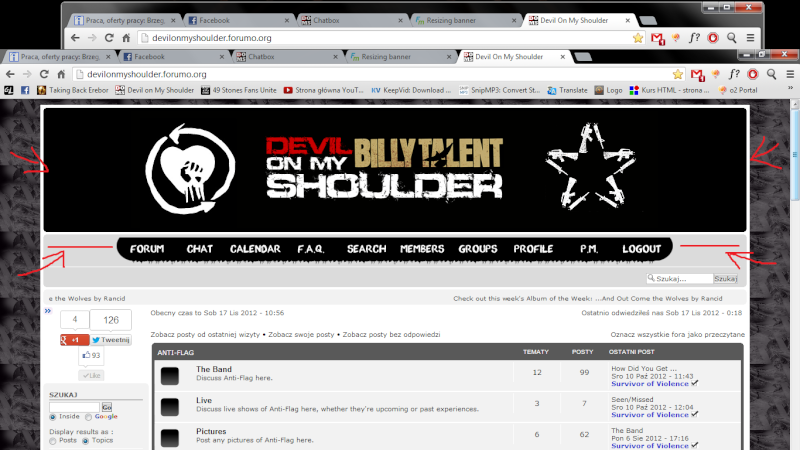 EDIT: a friend who made it explained me the possible reason.
topic solved.
---
Permissions in this forum:
You
cannot
reply to topics in this forum