AquaSmart is the community for every Fish keeper. AquaSmart is here to connect with other Fish Keepers and share Experiences.
Forum Name:
AquasmartUk -For Smart fish Keepers
Category:
Sports & Hobbies
Language:
English
Purpose:
The purpose is for people to learn how to take care of there tropical and cold-water house fish.
Link:
http://www.Aquasmartuk.com
Main Forums
Announcements / News
Welcome
Newbies
Tropical Fish
Tropical Q&A
Breeding
Tropical Health Problems
General Tropical Chat
The Aquarium
General Aquarium
Aquarium Plants
Aquarium Problems
Aquarium Diaries
Off-Topic
The Lounge
Jokes And Funnies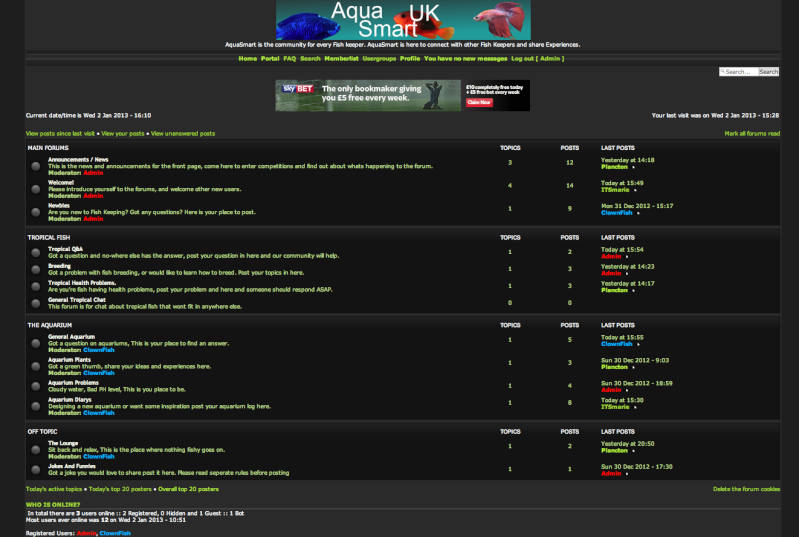 Were looking for some new graphic designers just show us your work via PM on here. Or a PM to the admin on aquasmartuk to get yourself a position!
---
Permissions in this forum:
You
cannot
reply to topics in this forum