hello everyone!
i tried to create a rewards system in my forum and i want someone to have more than 1 rewards (medals in my case) but i cant find any choice like that and my forum's members can have only 1 reward..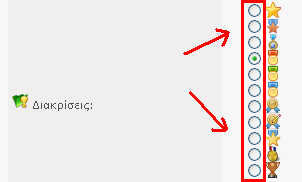 ... how can i make it to check multiple medals?
thank u

how its not possible? ive seen that in few forums... see here: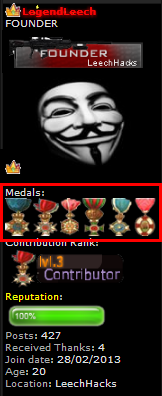 how this guy did that? i want to make the same with my medals...
Add all the medals in a single image

---
Permissions in this forum:
You
cannot
reply to topics in this forum