Quick reply has black text as usual.  But using "post reply" brings up the new editor and forces white (invisible) text.  Another problem with the new editor?  Please help!  This is a major handicap!  Nobody can see or post!  Thank you. 
www.gravitypirates.dust.tv.
Example: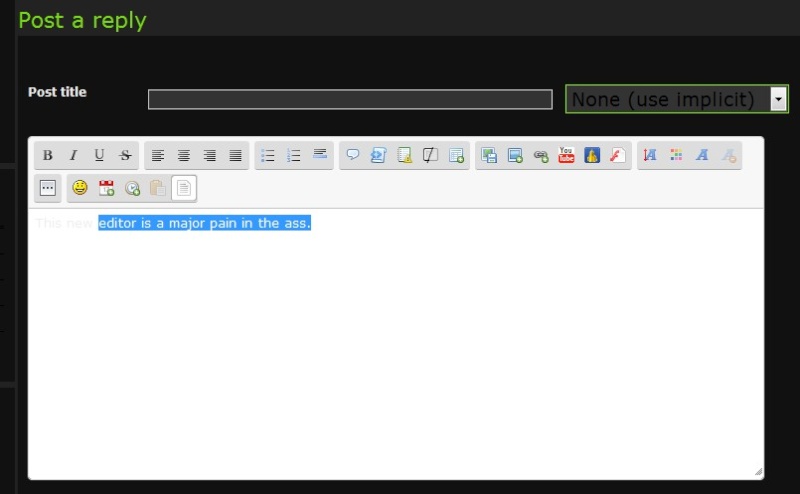 The text was black when I tried to reply to a post on your forum.

When your topic has been solved, ensure you mark the topic solved.
Never post your email in public.

---
Permissions in this forum:
You
cannot
reply to topics in this forum