You see where it says tiny picture on the forum? how can i get ride of that? I show a picture of it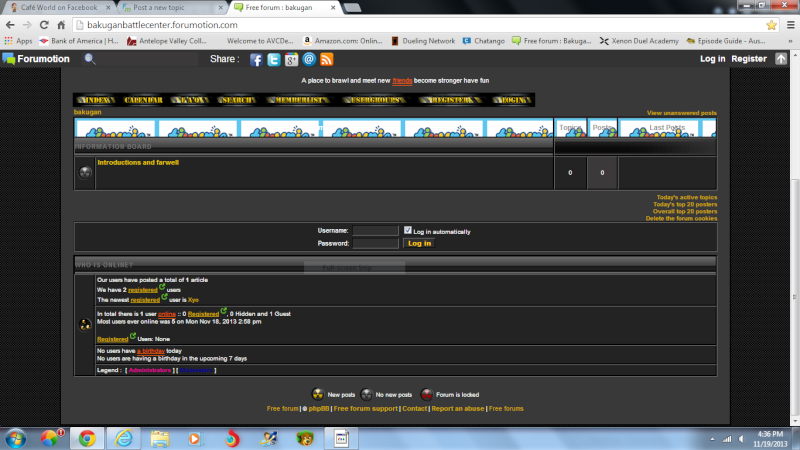 Last edited by masked misa on November 20th 2013, 1:58 am; edited 1 time in total

Guest

Guest





Post your forum url and I'll tell you exactly what to remove.
Hello masked misa,
That looks like something in your CSS to style a specific user.
Check:
Administration Panel > Display > Pictures and colors > Colors > CSS stylesheet
Look for a selector similar to this in your CSS and remove its entire code:
Code:

a[href="/u1"]
If you cannot find it please post your forum url.
Alright I Posted my forum in forum url I think I did and solved

Guest

Guest





Is this solved now?

If not, then we need the link to your forum. What has happened is that the images has been removed or deleted from the image host site.

When your topic has been solved, ensure you mark the topic solved.
Never post your email in public.


Guest

Guest





Topic Solved and Archived
---
Permissions in this forum:
You
cannot
reply to topics in this forum