Hi! Â I want to ban an IP



Please help I am stuck ):
I tried doing that but it wouldn't show the ip and the person I banned . The list was black and I did everything ):
Go to:
Administration Panel > Users & Groups > Users > Ban Control > Ban an IP address
1. ) Type the username of the user you wish to ban, and search.
2. ) If the user had posted the search will return a batch of IP address that user had posted from.
3. ) Enter the IP address you wish to ban, fill out the other information and click 'Add'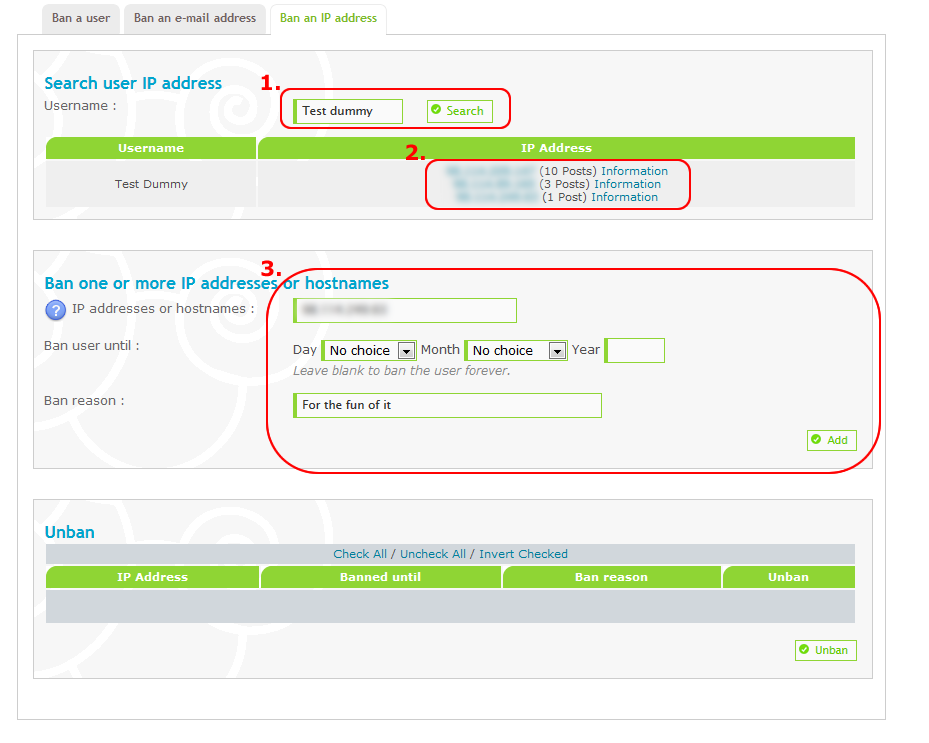 If done correctly that user should be IP banned.
That's the problem. This user hasn't posted.b
Then the only way to get their IP is :
Administration Panel > Home > Very bottom > Who is online?
It will show the user IP address there.
The user has to be
online
. This is the only other way to see a users IP address.
OMG tha is for the help ! You can lock

---
Permissions in this forum:
You
cannot
reply to topics in this forum