i have made a academy but for some reason it wont allow new members to log in.
i did activate the academy but it still wont allow nes members to log in .
it says administrators have banned new members they cant log in nor register with my academy.
i need help cause ive been working on it for hours and days if you want the link just say so.
Hello bpowell1216,
Check the following option and set it to 'yes' if it is set to 'no'
Administration Panel > Users & Groups > User options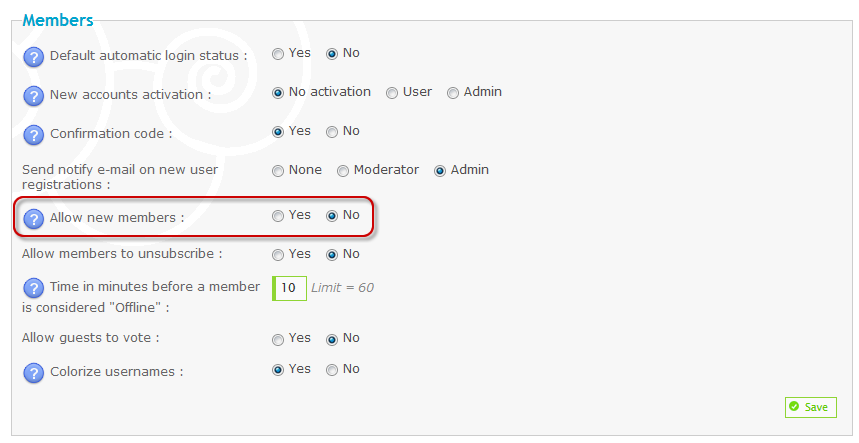 When your topic has been solved, ensure you mark the topic solved.
Never post your email in public.

---
Permissions in this forum:
You
cannot
reply to topics in this forum