Recently, the forum I am currently elected as the Head Admin was attacked by a spam user. By the time our Admins were able to ban him, he had already attacked several of our threads, causing them to lock because of a DoS attack. Now, we would have done a forum restore to revive the topics, but I don't have access to the Founder account due to not having a unanimous consent from staff to take over the account, so we're unable to do the backup. Is there any other action we or you could take to revive those topics that have been locked to the DoS?
This is the forum.
Thank you for your time,
Kāre
Last edited by Kāre on December 27th 2013, 10:58 pm; edited 1 time in total
Hello Kāre,
I have checked your forum and the message is in fact false. It appears this user has used HTML to create a fake maintenance message as seen here :
Removal of the element will display the page :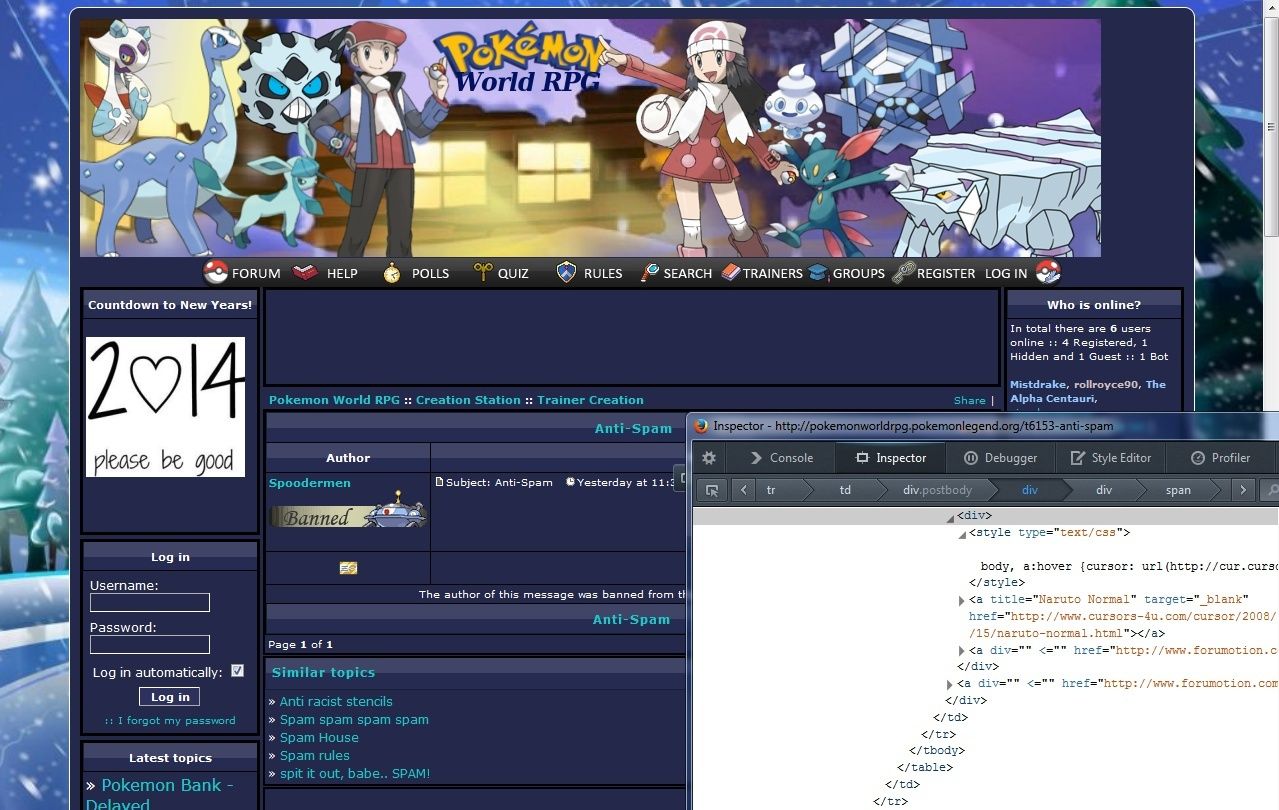 If this were a true DoS attack this would not display, in fact measures are set in place to prevent such. The user causing said attack would be met with a request limit exceeded screen.
Now to remove these messages by this user try the following :
Administration Panel > General > Messages and e-mails > Configuration
Find the option 'Allow HTML' tick 'no' and save. If this does not work disable BBCodes as well. Once you have done this proceed to cleaning up / deleting the message content of this user.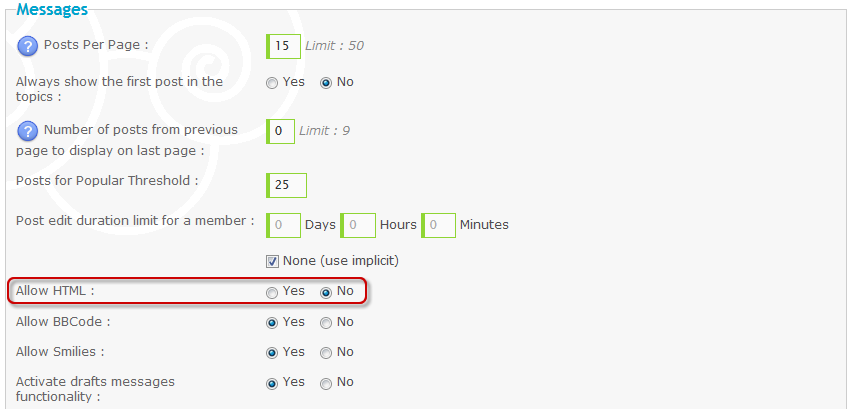 Thank you! That managed to fix the problem.
You're welcome

Topic solved and archived
---
Permissions in this forum:
You
cannot
reply to topics in this forum