i've looked at this place: duelacademy.net/forum and how can i customize my statics to something similar.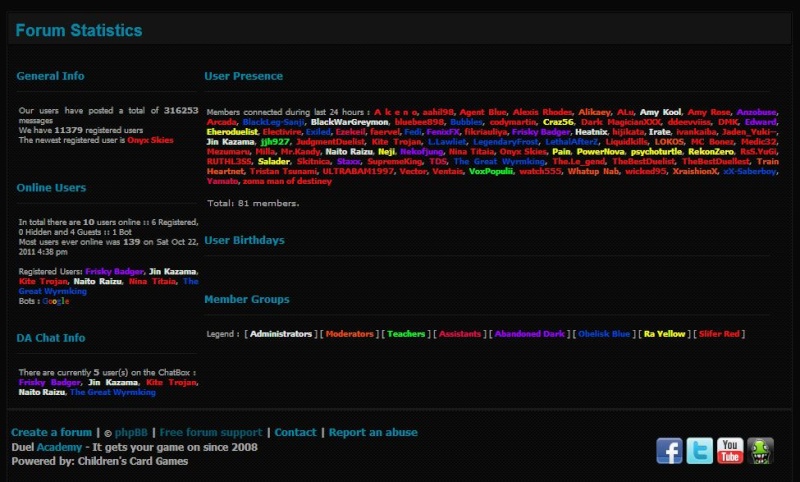 Hello!
If you post the address of your forum, I guarantee that help would be much faster and would still be posted a picture of how it would look on your forum!
Read below:
So long,
JS
Hi

DA changed lay-outs and have deleted the code from other sites I know they applied it.
I remembered seeing in a post that they did it via CSS, the thing I can advise you to do is find the ID's and incorporate them in a CSS table via the Stylesheet.
I did it once, just forgot, sorry x.x. I'll try to remember again

and if I find out something and this topic would still be opened, I'll give you a heads up.
Regards,
Pizza Boi
---
Permissions in this forum:
You
cannot
reply to topics in this forum