Hello!  
An annoying thing has been happening on my forum for the last few days. 
An obnoxious ad is covering the first few lines of content, on whatever page it shows up on. 
It's always for the same product - Milky Way candy bar.
Here is a screenshot: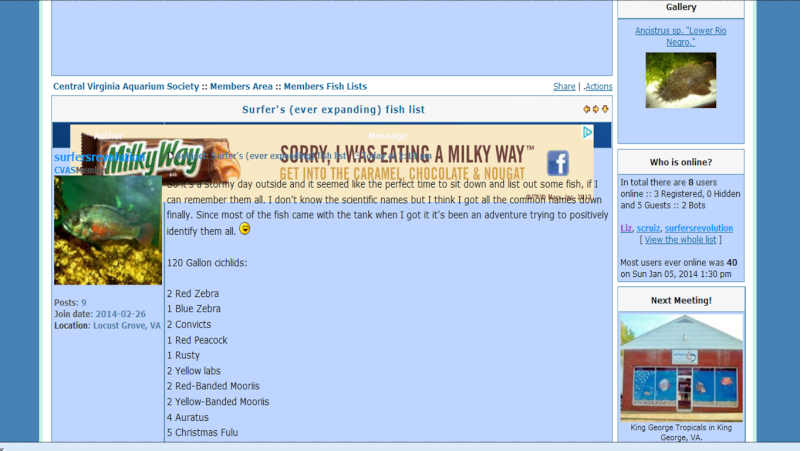 This does NOT reflect my own interest or google searches, btw.  I don't know why this ad is covering up important information on my site, but I'd like to get rid of it. 
Does anyone know how to get rid of it? Permanently?  All ads belong in the box.  We don't mind ads, as long as they are in the box.
If anyone can help, thanks! 
Forum:
http://cvas.forumotion.com/
Version: phpBB2

When your topic has been solved, ensure you mark the topic solved.
Never post your email in public.

---
Permissions in this forum:
You
cannot
reply to topics in this forum