well this is my acdemy http://horakhtyduelacademy.forumotion.com/ if u see there is no categories but look at this http://prntscr.com/3cr55c
Last edited by Jack Atlas on April 23rd 2014, 9:36 pm; edited 1 time in total
Hi

Actually, you have. I marked it red in this screenshot which is your category: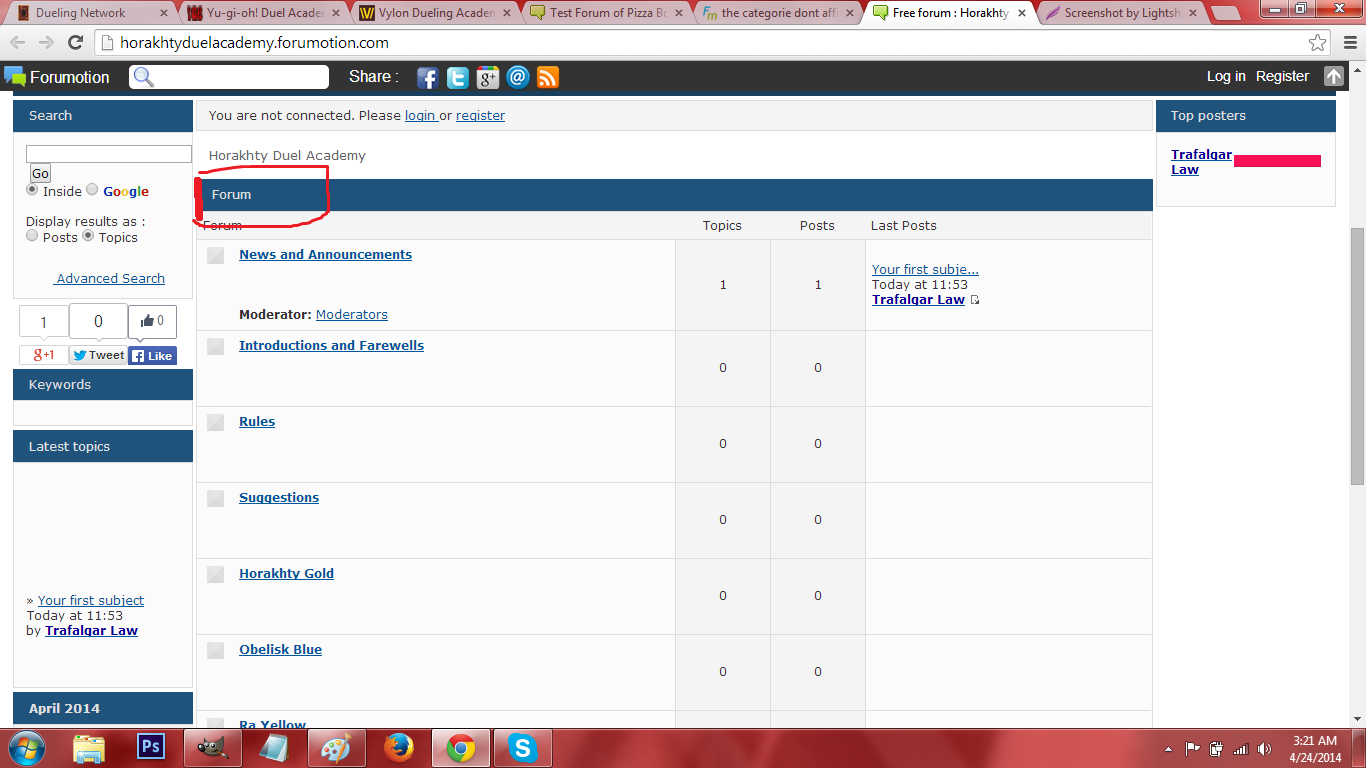 Regards,
Pizza Boi
actualy the first categorie called General and were is other categorie btw?
Hi

Hmm.. try accessing your ACP < Display < Structures and Hierarchy < Split Categories on Index < Medium < Save
Regards,
Pizza Boi
Hi

The pizza's here! That'd be $2.99

.
No problem~
Regards,
Pizza Boi
Please go to Admin Panel >> Display >> Index and Hierarchy
and select the bottom middle on on the index packing. That should fix it.

Forumotion Rules
|
Review Section Guidelines
Request a Review
|
#Luffy_Review
Did you forget your password?
No Support Via PM!
Topic solved and archived
---
Permissions in this forum:
You
cannot
reply to topics in this forum