I have two forums I look after, One I just started and one I'm helping a friend with.

The issue I have is my friends is heavily modified, and they have asked me to help.

Where we are stuck is there user profile page is different then then standard pro silver user profile page.

We want it to look the same.

there forum is
brissyridersclub.forum-motion.com
( a have diverted the skin to our skin, but the user panel is exactly the same as the prosilver version i'm having trouble with.)
and mine is
caedere.forumotion.com

I went and changed the user-profile.tpl to be exactly the same but they weren't different?

The difference is, BRC profiles have 4 blocks. Where caedere profiles have tabs just like this site.

BRC used to be phpbb 2 and we have changed to phpbb3 and tried to change to prosilver but it looks the same as phpbb 2.
not really sure what you are talking about can you please give a link to both forums and a screen shot of the 2 parts you have the problem on

APE
I guess the templates are different not the styles.
This is how I want it to look like. (like this website.)
This is how it looks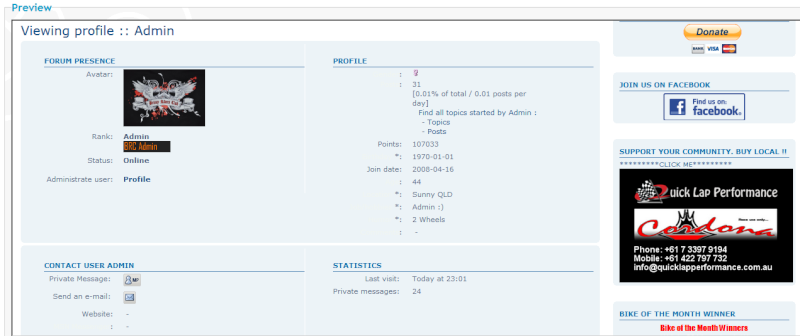 website is brissyridersclub.formum-motion.com
Hello Oroton,
To enable the advance profil go to : Administration Panel > Users and groups > Profiles > General Options
Activate advance profile : yes, and save.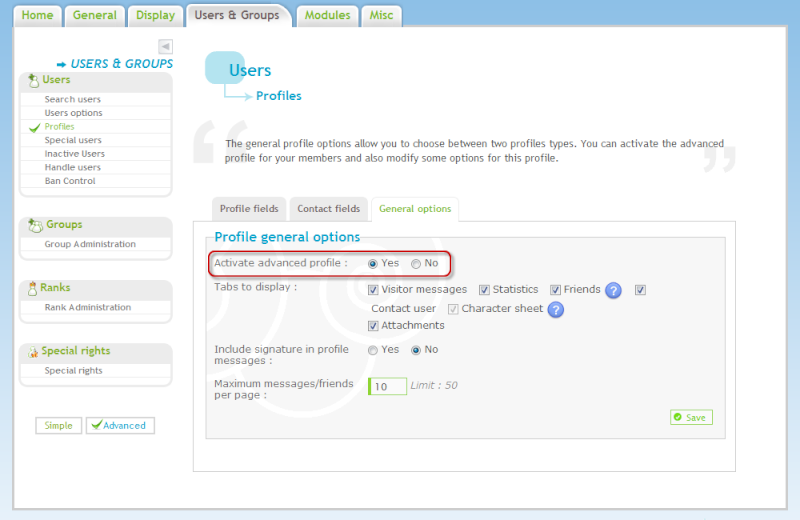 Thank you. [Solved]

---
Permissions in this forum:
You
cannot
reply to topics in this forum