Hi, I am setting up a new forum that is not launched. (No members or topics or posts yet - except me and a couple test posts.) I understand there are supposed to be ads appearing in my header - that are not. (?) There are vacant panels in both forum/portal headers now - that were not there before.
History:  I downloaded a Hitskin theme. Almost immediately after that, after a day of setting up the site - suddenly all the creator's Photobucket images (his image server) were replaced by photobucket's notice that the Hitskin creator was out of bandwidth. So I had to replace stuff - not knowing what I was replacing to remove the photobucket announcement asking - "Is this your photo?" Nice.
Anyway - there were no ads displaying when I choose and installed the Hitskin. Maybe the Hitskin author did something? Maybe because I have the "performing a maintenance" button toggled "on" display ads - don't display?  But, I really don't know what I'm doing and maybe I screwed up the display ads somehow? I actually don't want them - but I don't want to have any issues later - about violating some rule.

If I need to do something - let me know please.
Thanks in advance!  Cheers!  ~ibu

Ibu

New

Member




Posts

: 20


Reputation :

1


Language

: English



Hello Ibu,
Please provide a link to your forum.
Thanks.


Ibu

New

Member




Posts

: 20


Reputation :

1


Language

: English



Do you have an adblocker for your browser ? I see the ads, so your forum is fine.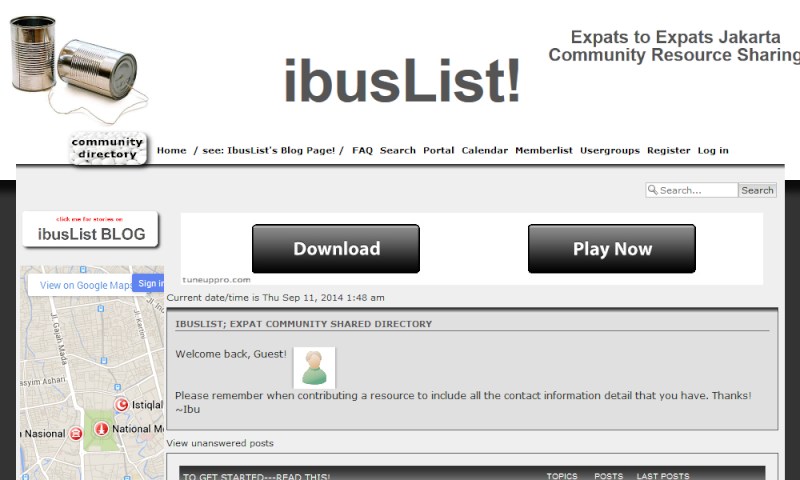 If it's displaying a blank panel then most likely that is an advert being blocked by your browser.
Solved. ah. You are exactly right.

[BTW: I have another new question pending about categories. If you have a minute can you look at it?]

Thank you!  ~ibu

Ibu

New

Member




Posts

: 20


Reputation :

1


Language

: English



You're welcome ^^

Topic archived
---
Permissions in this forum:
You
cannot
reply to topics in this forum