how can i change the color of my reputation and points? For Example i want Points to be [Green]Experince
and reputation to be [lightred]HP someone please help? thanks 
Hello XenoFalcon,

Do you want to change the color of the label or value ?

Example :
label:value

Posts:1
i would like to change the color of Points rather than the number
Go to Administration Panel > Users and Groups > Profiles > Edit the field you want to modify
There you can modify the label color by clicking the paint bucket next to the name.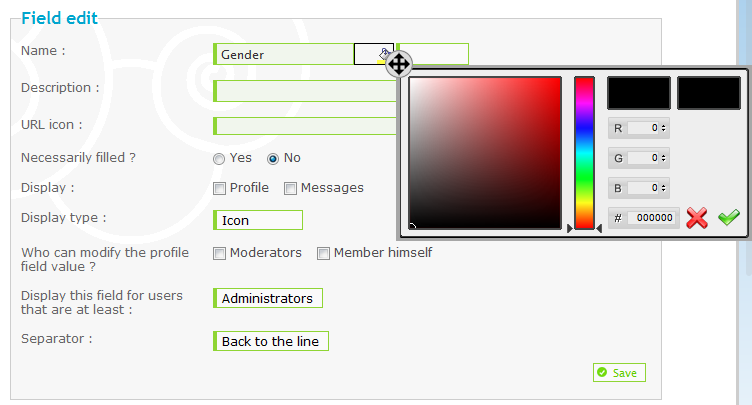 i... mean the Reputation/Points system themselves rather than making profile fields.
By default those fields should be included already. You have to edit them to change the color.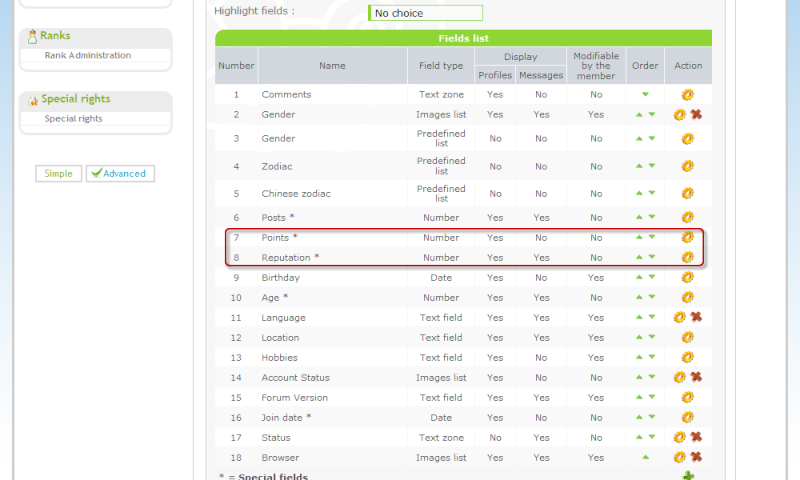 OH!! omg sorry about that wasn't paying attention was frustrated over another forum issue..
You're welcome

Topic archived
---
Permissions in this forum:
You
cannot
reply to topics in this forum