How do I modify nav bar in the portal . 

How do I add faq to the nav bar , or make faq a widget ?
Hello
@azwiz
,
By default there should be a FAQ, however, you can create your own navigation buttons by going to Display > Homepage > Headers and navigation
Scroll to the bottom and click "Add a customized menu"
You can then fill out the menu name, URL, and image if you want one.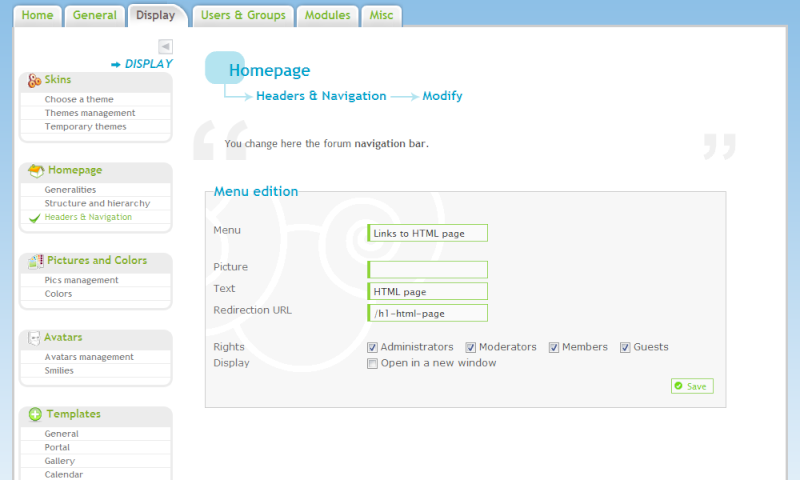 Menu name :
Shows only in the Admin panel
Picture :
Image to be used with the new link
Text :
Text that will display on the navigation
Redirection URL :
The link to where the new navigation will take you
Rights :
Members who are allowed to see the link
Display :
Choose whether or not the navigation contents open in a new tab or window
Topic solved and archived
---
Permissions in this forum:
You
cannot
reply to topics in this forum