I am kind of new, can someone help me. I want to change my widget navigation bar to look something like this or something close to it and also can change my other Navigation bar.
http://unknownsecerts.forumotion.com/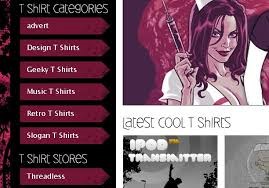 " />
Hello!
If you are wanting it on the side like that, then you'll need to request coding for it in the support section.  =)   If you are wanting graphic assistance and are looking to have buttons made similar to those, then this is the appropriate section, but you will need to use the required requesting layout, which is provided below.  
Thank you!               
Hello,


         
   You must complete the entire graphics request layout within 24 hours or your request will be declined.  Please fill out each of the obligatory fields:

           Creation Type:
           Size (In Pixels):
           Primary Colors:
           Secondary Colors:
           Images to include:
           Text to Insert :
           Font (Provide Download Link):
           Font Color:
           Link to My Forumotion Forum:
           Username on Your Forum:
           Link to your Last Graphics Request:
           Detailed Description:

           Respectfully,
           Leah7, Graphic Designer    
   



---



   


   

Guest

Guest





Hello,



You have not added the missing information that was requested of you within 24 hours, so your request is refused and this thread will be locked. Feel free to open a new request with the required information if this request is still needed.

Respectfully,
levy, Graphics Designer


---



---
Permissions in this forum:
You
cannot
reply to topics in this forum