Hello!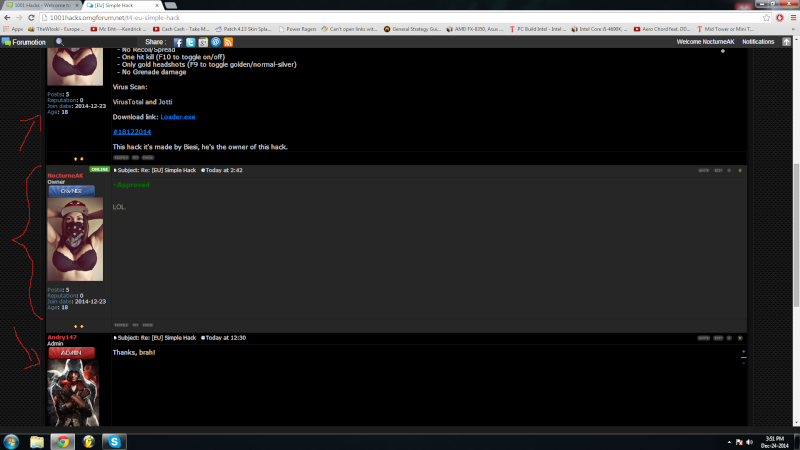 As you can see in the image, when i post, it appears black, and after grey, black, grey, black...
I want all of them to be grey or black. How do i fix that?
Last edited by Glavee on December 25th 2014, 10:15 pm; edited 1 time in total
goto acp>display>pictures&colors>colors>css
search for .post or .post row1 or somthing simular
 and you will see
background:
#color
< just change the color the background color you wish .. i cant see your forum as there is no public area so im afraid i cant help you anymore then that
I changed to phpBB 3 now.

BTW thank you very much!
---
Permissions in this forum:
You
cannot
reply to topics in this forum