Hello,
I just logged into my Forum and noticed that my Forum moderators name is showing (when it shouldn't) is there anyway this can be fixed, also i have not edited any CSS codes etc.. i just logged in to check posts/messages.
I tried to clear the Forum cookies but that didn't work.
- Forum Link 
Click Here
Not sure if i have to provide Proof of ownership so i've added it anyway.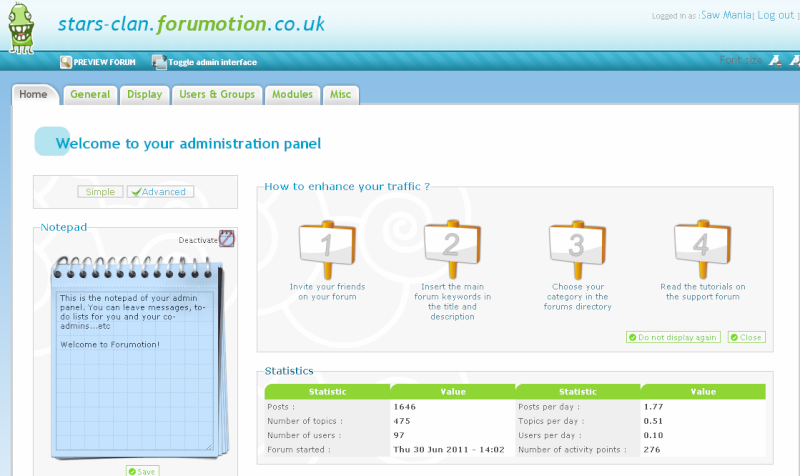 Thanks.
Edit: Added screenshot of the issue.
Last edited by Jaguar176 on January 24th 2015, 1:30 am; edited 2 times in total (Reason for editing : Added screenshot of the problem)
Hello
@Jaguar176
,
Go to Administration Panel > Display > Structure and hierarchy
Tick "no" for "Display forum moderators" and save.
Hi Ange,
Thank you for the reply and assistance, that worked for me.
You're welcome

Topic archived
---
Permissions in this forum:
You
cannot
reply to topics in this forum