Hello

I have a user who has problems with serving.com. It asks for her password and often times it just hangs.

No one else has reported this issue to me. Is there anything specific she needs to do?

Thanks
Hello
Could you provide more information?
Are you talking about the editor pop-up?
Could you please give mme her username? 
Thanks in advance 

Hi Buttercup

Yes the editor pop up.

Her username is Aunties_Love.

Thanks
Hello dear,
It is very strange because while connected with her account, I don't get the same issue: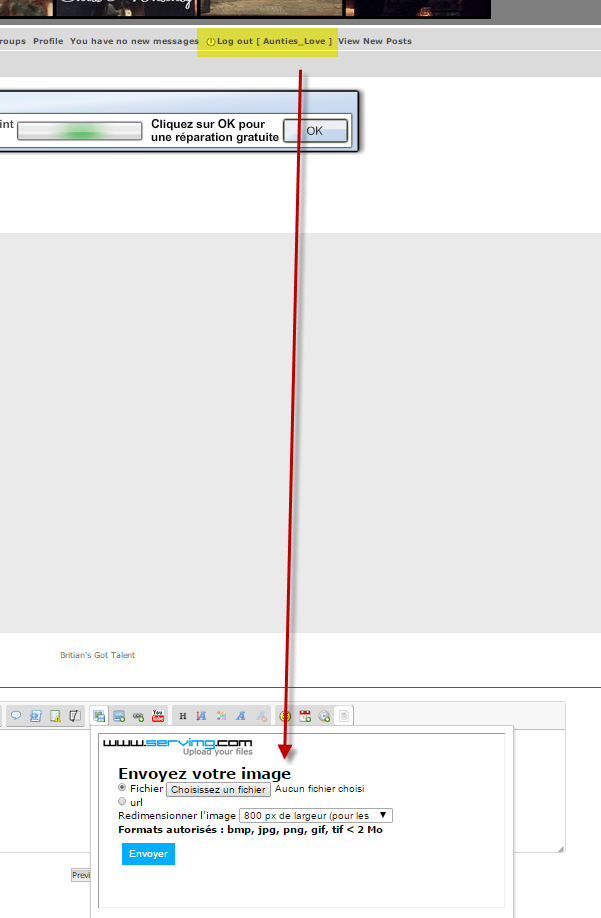 Could you please ask her a screenshot? it could be very useful... Thanks a lot 
What device and browser is the member using?

When your topic has been solved, ensure you mark the topic solved.
Never post your email in public.

Aunties_Love wrote:

Hope you can see this:

When I click on host an image icon, this is what I see.  I enter my password and then it says to host an image, so go through that normal stage, but when I ask it to host it, I've had the window open for 5 min or more sometimes and it just won't host anything.  I try to go to that acct on serving and host an image there, it says that it can't host the image.

I use firefox normally but this happens in EI as well as Chrome. That is what I thought may be the problem, but it happens in all of them.

I am stumped for sure.

Thanks GA
---
Permissions in this forum:
You
cannot
reply to topics in this forum