I've enabled colorized titles and they work, but I was wondering if there's any way to make the color show up everywhere? Like as is you can see them in the topic list, but when you click it the title shows up the normal color in the thread.
Last edited by Derp-chan on April 28th 2015, 7:50 am; edited 1 time in total
Dear did not understand you, but you mean it
Would you like to be the color of color names Forums?
You can change colors as you like sections Kalmodh image

Write the name of the forum code Bhaka unit Altkm
Code:

<span style="color: red;">Forum Name</span><br style="color: Red;">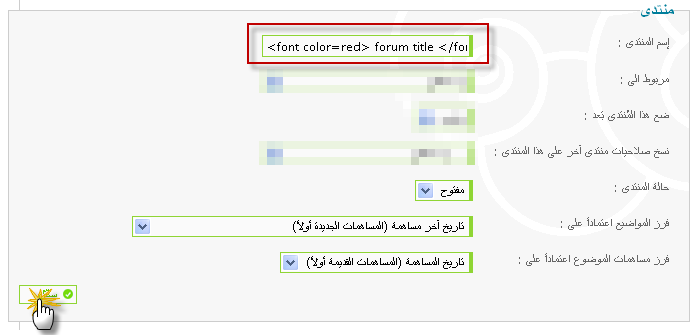 That's not quite it
Though tbh that just might help with the thing I'm doing, so I'll say solved!
Topic solved and archived
---
Permissions in this forum:
You
cannot
reply to topics in this forum