Technical Details
Forum version :
#phpBB3
Position :
Founder
Concerned browser(s) :
Mozilla Firefox
Screenshot of problem :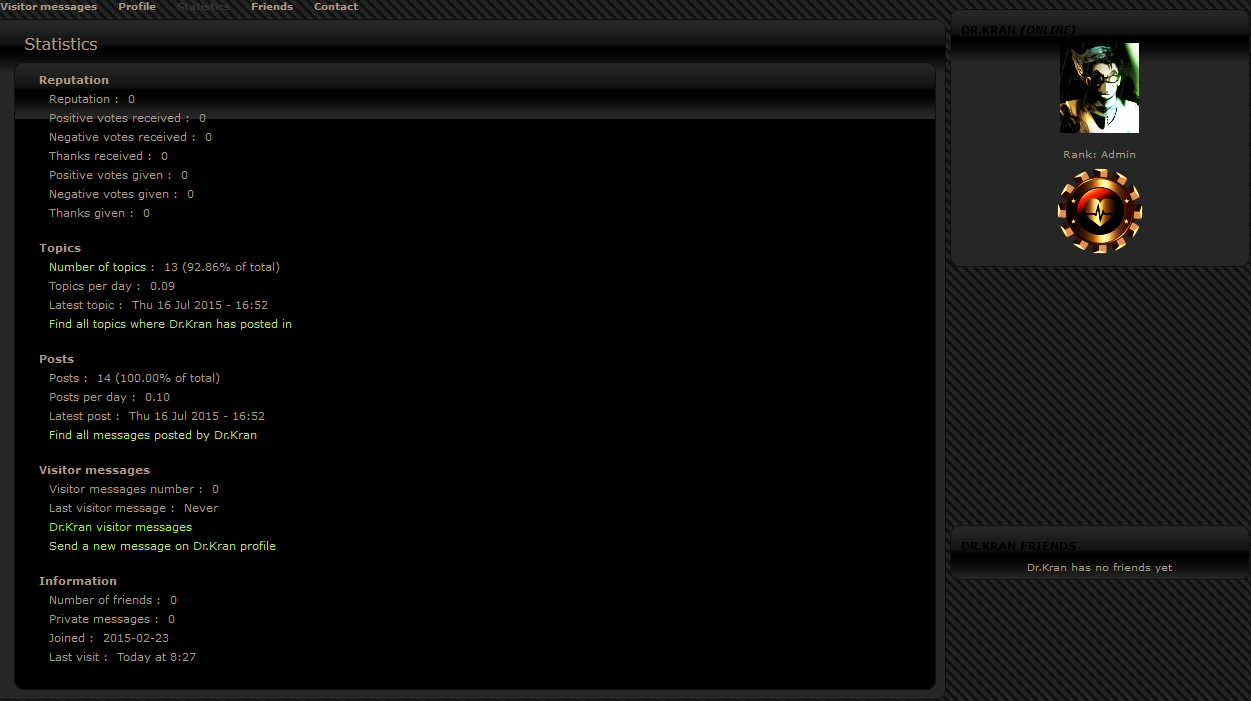 Who the problem concerns :
Me
When the problem appeared :
When I viewed my account on some occasions.
Forum link :
http://kranutopia.finddiscussion.com/u1stats
Description of problem
View Account page
I wanted to make a page where you could see all of your character's stats and reputation, but not the way you see it above.
I've seen forums with pages that display the EXP and HP bar, badges and Inventory.
Items
I wanted to make a system that works by expending points with a custom name.
I've chosen Kudos as the type of funds/points that's going to be used to purchase these items.
Commands
When I say Monsters NPCs and Ambient grounds I mean pictures that can't be saved but have given buttons with actions under them.
For example, if you wanted your character, or minions to go to go left, there would be a button that says "attack".
Images like these are what I wouldn't want to be removed or selected as an image.


Clicking images like these causes another Image to change or move to another checkpoint.

Actions like equipping an item will change the main image
I've already made a number of images so...          
Pressing
Will trigger this

to this
But before that happens "are you sure you want to do this?" will pop up.
How do I code my website to something like this?
---
Permissions in this forum:
You
cannot
reply to topics in this forum