I logged into my forum today and this is what appeared, black download button and play now button.
Admin
http://cushings-friends.forumotion.co.uk/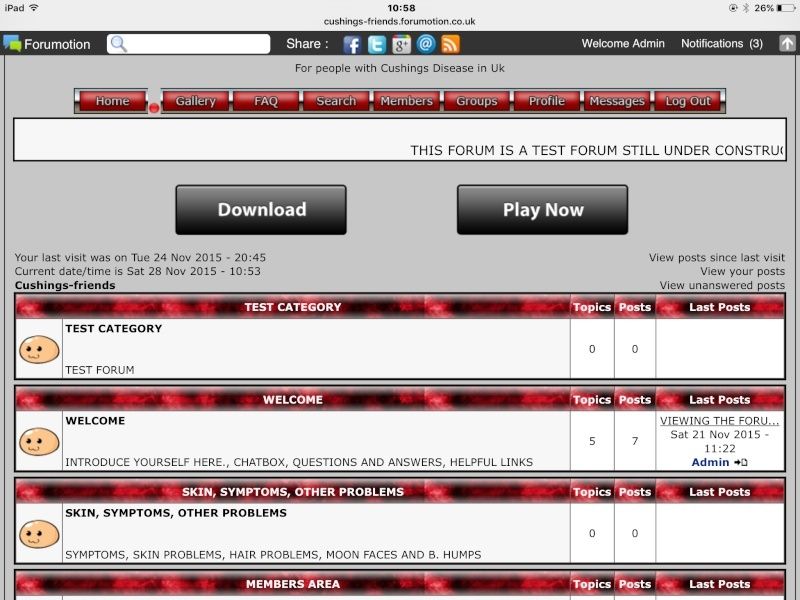 Thanks
Last edited by Maggie67 on November 28th 2015, 3:22 pm; edited 1 time in total
Hello,

What that appears to be is an ad. If you wish to remove such you will need to purchase credits and use them to remove the ads for a duration of time.

Hope this helps,
-Brandon

Edit: Topic solved and archived ~ brandon_g


Remember to mark your topic

when a solution is found.
---
Permissions in this forum:
You
cannot
reply to topics in this forum