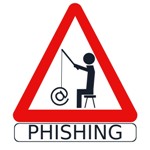 Hello,
We noticed that many of our users tend to ask us questions about the veracity of an email that they received from a sender claiming to be Forumotion and asking them to update their forum or some of it's features, earn credits, etc. by downloading an application and run it on admin computer. After that, admin must gives his forum URL, user name and password to get the update...

See example:

From:

noreply@forumotion.com

Sent: Monday, December 14, 2015 10:00:43 PM

Title: FORUMOTION.COM - VALIDATION OF YOUR FORUM

We are working on improvement of our services. In order to specify and categorize your forum we sent you AppVerification application. This will make verification procedure easy in just few steps.

DOWNLOAD LINKS:

Download for Windows

Download for Linux

Download for Mac OS X

Follow this steps once you download AppVerification:

1. Run application and click on I Agree when GENERAL CONDITIONS OF USE OF OUR SERVICE appears

2. Insert your forum name and choose your forum domain

3. Login as administrator

4. Click Next on Terms of Service

5. Choose one or more categories from the list and click Next

6. Click Save Forum Settings

Message box will appear that your settings are updated successfully and your account will be verified!

PLEASE NOTE THAT YOUR FORUM MUST BE VERIFIED WITHIN 8 DAYS FROM THE MOMENT YOU RECEIVE THIS MESSAGE... ALL UNVERIFIED FORUMS WILL BE REMOVED!

Stay up to date with the latest Forumotion news, and follow us on our social networks. Become a fan!

Best regards, forumotion.com staff

https://www.forumotion.com/
We're here to warn you that
these emails have absolutely no relation with Forumotion
! These are
phishing & malicious emails.
Forumotion or its staffs will never ask you to provide your password
to maintain or update the forum. This is clearly a
phishing attempt.
Be careful; if you receive an email like this, don't click on links nor install the software or give your login info!
Best regards

The Godfather

Admin

istrator





Posts

: 3023


Reputation :

414



Hello

I have not received anything about this I presume it went into my Junk E-Mail. However thanks for the advice and will keep an eye out for it.
Regards
Cassini

I have not gotten an email like this and I have had another forum for about 2 or 3 months and never got an email like that im guessing it went into my spam
Dear members, This is just a warning to all forumotion.com members,
This has not been sent out to all members hosted with us this is just some members.
There is no need to post if you have or not had this Email.
If you have got it then just delete it, as the Godfather has said we do not Email any member to download any files or do we ask for you to log in to any Emails and ask for passwords in a Email.
If An Pro admin needs to do anything to your forum they will just do it or send a warning on your ACP.

If you have had this Email and Clicked on it Please feel free to PM me and i will be happy to help with fixing this problem for you.

Never Give out your Email address in public or your founders password no matter who asks for it.

All staff here will ask for a test account if they need it and will not make an account on your forum.

Pro admin's and Manager's may ask for Your founders Email address By PM only. This data will only be asked for if you need a password reset or you can not enter your forum for what ever reason.
Thank you The Godfather. Forumotion is no different from any of the other online sites when people try to phish your information. Never click on links and never give out your private information. Doing so is only asking for trouble.

I got emails at this kind :
I don't send to myself but I found this email sent to me (sender and receiver my email) :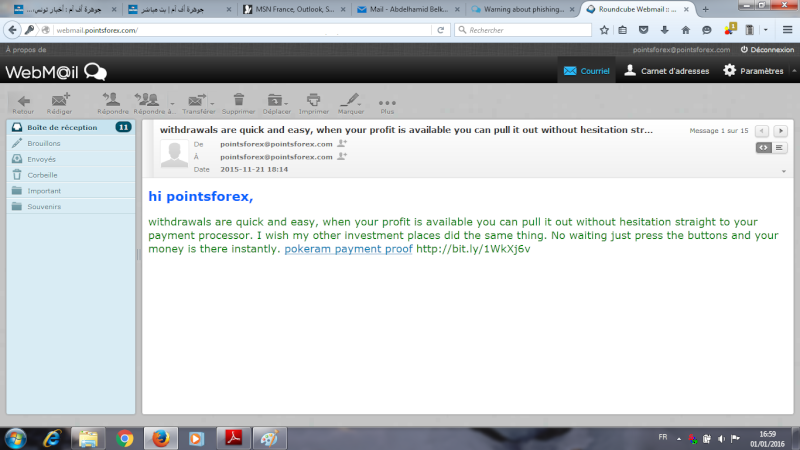 He request to me to click to found an earning money site.
Does it phising ?
@hamidou5765

wrote:I got emails at this kind :

I don't send to myself but I found this email sent to me (sender and receiver my email) :

He request to me to click to found an earning money site.

Does it phising ?
This topic is about emails that you receive that look like they are from Forumotion.  You need to locate a forum that offers support about emails.
P.S.  I would say yes that is a spam/phishing email.
Mod edit: Topic locked to prevent future spamming ~ brandon_g

When your topic has been solved, ensure you mark the topic solved.
Never post your email in public.

---
Permissions in this forum:
You
cannot
reply to topics in this forum