Hi Everyone!! And happy New year in Advanced..

I was not online for months as i got busy in studies and all, but now i am back with my forum resurrected.
But there are many problems in my forums i would like to get fixed. Mostly the "QuoteBox Background Color", "Quote Text font color" and Quote Header Color and looking too old fashioned.. So how do i fix them??
And Also some areas of my forums are in white color even if i change them some other texts goes invisible.
Lastly the profile of users appears to be like this. Texts are invisible as you can see..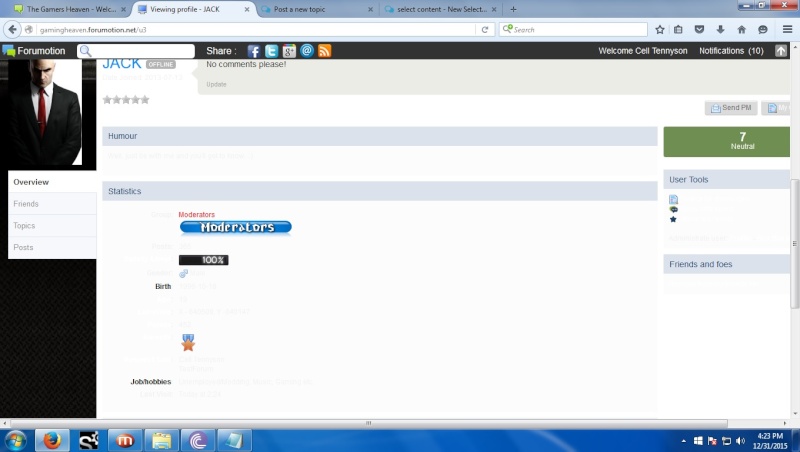 So How do i solve these problems of my forums??
Can you provide a test account? that has the ability to view profiles.
How do I do that? You mean giving a testforum user details email and password?
Profile: White Text

AP > Users & Groups > Users > Profiles
You have to modified each field.  When you are looking at the field, the color box is right of the title box.

When your topic has been solved, ensure you mark the topic solved.
Never post your email in public.

Right now my problem is that the color of text in quick reply is white you cant see whats written in the box. I change its color but it messes up other colors.
---
Permissions in this forum:
You
cannot
reply to topics in this forum