want to same like this.. pls help me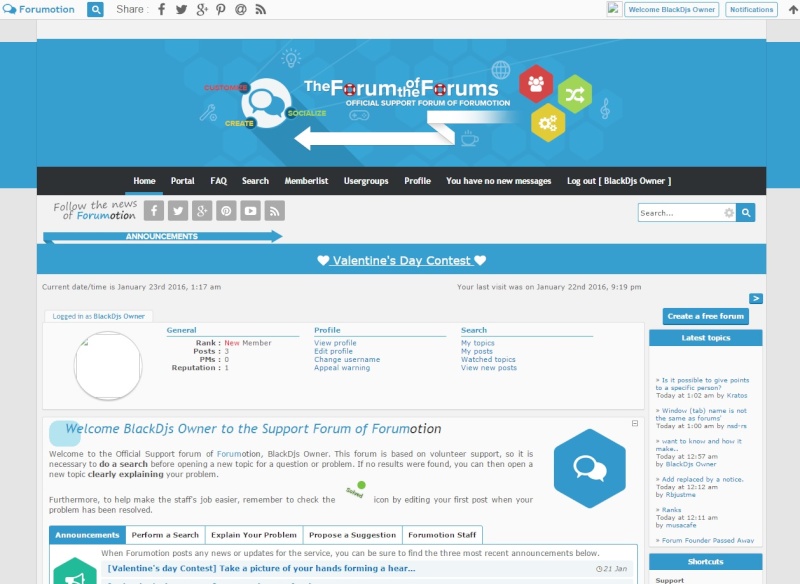 The English Support theme for Forumotion is not given out. The creators worked hard to create it.

If you like certain parts of the theme, you can ask for codes for them in the support section. Some codes are not given out, and forums that copy the Forumotion support theme or look too similar may be deleted without notice. If you want something, you might want to think about having something similar with your own creative ideas. Things not given out for example are the "Who's Online?" part at the bottom of the page. If you like how there is a background for the editor (the place where you reply), or like the way the background of the banner if the way it is, those things you can request.

I'd recommend asking Ange Tuteur or Leah7 for more information regarding this as they helped create it and are Managers.

When your topic has been solved, ensure you mark the topic solved.
Never post your email in public.

---
Permissions in this forum:
You
cannot
reply to topics in this forum