In the forum we have different groups, the menber in each group has it own color. But if I take one af the admin. and put over in the menber group as group moderator, the admin. get that color, is there anything I can do, so the admin. keep the admin. color, no matter which group the admin. is in ?
Links to our forum
http://malteserordenen.danskforum.net/
Hello
I think i can help you there

when making a Staff group in the ACP you are gave a set of numbers 0 to 250
Admins should be set to 0 then the next one should be 1 and so on
like this .....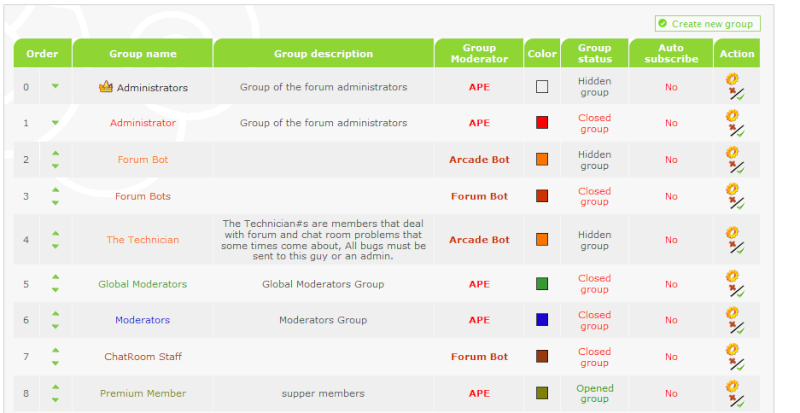 if you are are making that staff member the group mod then it will change the color to the group there in so the best way is to ad you as group mod and ad them as Mods
it worked, thank you for your help

You are welcome

Topic solved and archived
---
Permissions in this forum:
You
cannot
reply to topics in this forum