Hello,
I am asking about this option :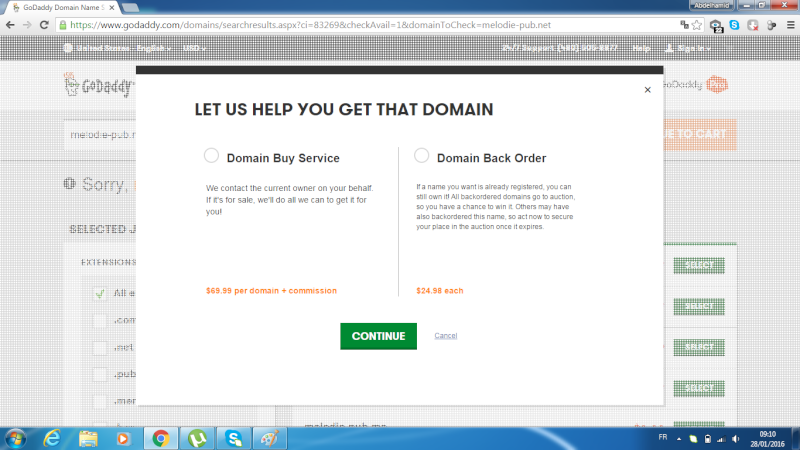 How act forumotion if you have buy a domain name using forumotion for your forum and someone want to buy it by using godaddy option shown in the picture ?
Last edited by hamidou5765 on January 29th 2016, 10:44 am; edited 1 time in total
Hello
You don't need to worry about it. The first option doesn't work for our domain name as long as the domain name is linked to a forum. The back order is a paying option allowing someone to be notify when a domain name is free. But, if you continue to renew your domain name every year, there is no reason the domain name becomes public and available for someone else.
So, you can remain quiet
Your domain name won't be taken by someone else as long as your domain name is registered on our account
Thanks for your trust
Regards
Buttercup
Ok, then no problem. Topic solved.
Topic solved and archived
---
Permissions in this forum:
You
cannot
reply to topics in this forum