Please change the title of your topic to something that is related to your question/issue, so that other users will be able to find their question/issue using the search engine.

When your topic has been solved, ensure you mark the topic solved.
Never post your email in public.

Are you asking for the background image or do you want a specific color?
Specific color

not image
Hi there,

Are you asking for the color, or the exact color and pattern of the design?

NEVER provide your founder's account or email
Please provide forum's URL when dealing with design and appearance issues
Don't forget to mark the topic as
when the issue is resolved. This helps the staff greatly.
PM Support is prohibited!
TOS | General Rules | FAQ | Tricks & Tips | Latest Updates | Introduce Yourself
@Royal Bengal

wrote:Specific color

not image
color :
#FFE7B4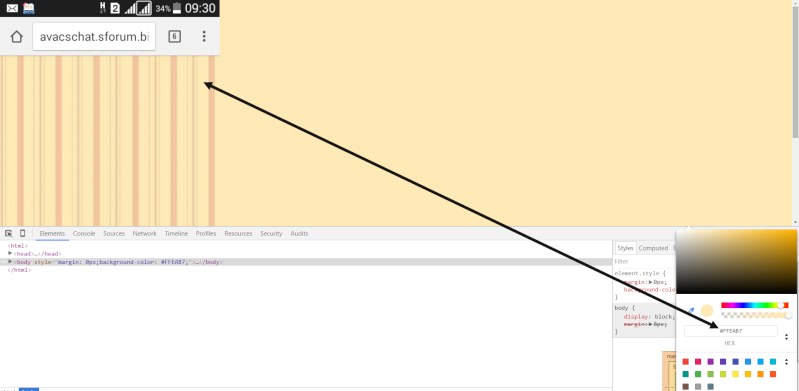 There are different colors, which color do you want?
I want all together. It should be more lighter
---
Permissions in this forum:
You
cannot
reply to topics in this forum