hello
Automatically when i open a category the title appears twice as you can see in the image below photo1
http://iconskouliki.forumgreek.com
 (version punbb)
I want to remove the double title , i noticed the problem when i try to set diffrent icon for each category photo2
thank you
1.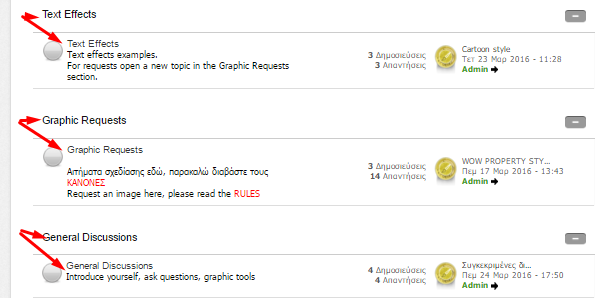 2.

more informations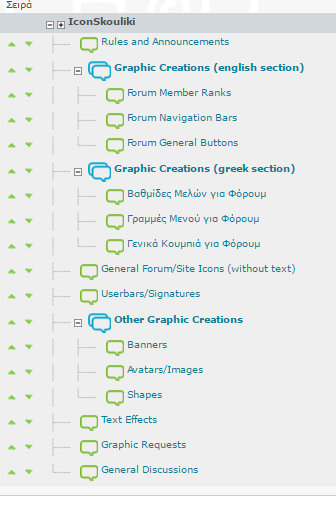 Last edited by skouliki on March 26th 2016, 7:24 pm; edited 1 time in total
Go to Administration Panel > Display > Structure and hierarchy

Split categories on index : Medium
The reason this happens is because the sub-forums have no title in the header so it puts the forum title there as well. If you connected the sub-forums to categories this issue would be gone I believe.


You have sub-forums that are not connected to categories (the green ones all the way to the left), if you make categories and connect the sub-forums to those categories, your issue should be resolved.

When your topic has been solved, ensure you mark the topic solved.
Never post your email in public.



edit iam ok ..problem solved thank you both !!
Topic solved and archived
Have a Great Easter Holiday

From Ape and the
Forumotion
Team.
---
Permissions in this forum:
You
cannot
reply to topics in this forum