Technical Details
Forum version :
#phpBB3
Position :
Founder
Concerned browser(s) :
Opera
Screenshot of problem :
https://servimg.com/view/18047240/6879
Who the problem concerns :
All members
When the problem appeared :
 I noticed Today
Forum link :
http://fxbo.forumotion.com
Description of problem
Hi guys,
Again the same problem looks at Opera browser. In other browsers such as Chrome, Firefox and Explorer everything is okay. Only in Opera again, the website has old look and totally disrupted order from top to bottom of the
website
and it looks funny.Please help my guys.
Last edited by forexberza.serbianforum on May 29th 2017, 4:10 pm; edited 1 time in total

When your topic has been solved, ensure you mark the topic solved.
Never post your email in public.

Yes, Again the same problem.Old topic is locked, I must make a new topic. Everything was ok for some time. And F
orex Stock Exchange FORUM
had the same look in all browsers. This morning I noticed the problem again..
Opera browser
Other browsers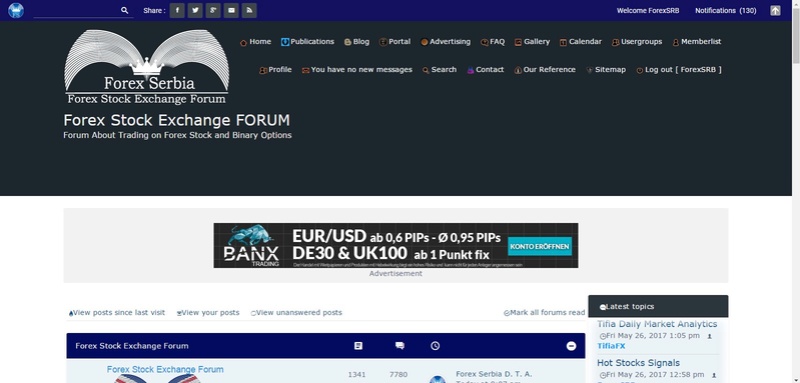 Since my last topic on this problem. I'm not absolutely nothing changing or adding to the Website.I hope that this problem will be resolved soon.
Best regards
Hello,

It seems to be a opera problem, from my very mild experience with opera it has always been a very tempermental browser. As such I simply do not use it anymore, ever.

Have tried contacting opera support (if there is any) to see if they can help you figure out the problem?

If it appears fine on all other browsers then that tells me the problem is not with the forum itself, but with opera browser itself.

-Brandon


Remember to mark your topic

when a solution is found.
Yeah it seems to make sense to me
| | |
| --- | --- |
| | Problem solved & topic archived. |

NEVER provide your founder's account or email
Please provide forum's URL when dealing with design and appearance issues
Don't forget to mark the topic as
when the issue is resolved. This helps the staff greatly.
PM Support is prohibited!
TOS | General Rules | FAQ | Tricks & Tips | Latest Updates | Introduce Yourself
---
Permissions in this forum:
You
cannot
reply to topics in this forum