How can I view the email accounts of a group's members?
Hello
@kentroseminarion
.
Thank you for coming to the English support forum with your problem today.
That part of the groups page is not a Email address system it is if your members want to use our system for you to Email them it will come up with a little icon next to the name (in that space)
Now if you look in your profile you will have settings a little like this one.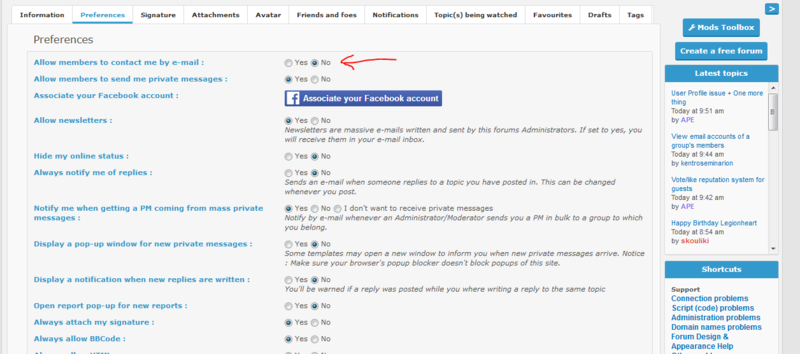 Now as you can see my account has it set to NO if i was to put YES in the box and save it would give a Icon for members to Email me in the forum it's self now if it's set to No then the Icon will go away.
as you can see by the screen shot it has a Icon there on the staff members here on the support forum
I hope that Answers your Question
I understand ... thank you very much for your response. 
You can mark it as solved.
| | |
| --- | --- |
| | Problem solved & topic archived. |
---
Permissions in this forum:
You
cannot
reply to topics in this forum