Page 2 of 2 •

1, 2

First topic message reminder :Choice of Category:
Miscellaneous
Choice of Title:
TW Forums
Forum Address:
http://twzforums.forumotion.com/
Main Language:
English
Forum Description:
A forum for just about anyone. We have RP, Graphics and stories. We are guest friendly.
Staff: SalyaDarken(Admin), Wench Kitten(Co-Admin)
In need of staff: Graphic mod, Writing mod, RP mod, and maybe more
What we offer:
-Writing areas, both for fanfic writers and original story writers.
-Graphic areas, for members who make graphics.
-Art area. Show off your artwork.
-Role-play areas, for role-players
-Monthly Events, Earn stamps, gold, and ranks.
-Earn Gold from Posting.
-Shops in the Black Market or set up your own shop.
-School for learning.
(close for now)
-Monthly Prompts. for graphics, writing and art.
(maybe short rps.)
-Yearly Festivals for 3 events. Valentine's Day, Halloween, and Christmas. More festivals may be added.
-Collectable Stamps, for any member who likes collecting things.
-Free Promotions. Share your forum. Just have a link back area for us.
More may be added in the future.
the areas on the forum:


Welcome
Rules and Guidelines
-Activity Check (closed for now)
Announcements
-Old Announcements
-Events
Promotions
Questions, Problems, and Suggestions
-Tech Support

Member's Lounge
New?
Chat
-Staff Chat (staff only can see this!)
-Forums games
-Birthday wishes
-Fan-clubs
Journals
-Area 51
Pets


Yard of the Unknowns -hidden until event opens-
Festival of Hearts
-Unwrapping Hearts
Festival of Fears
-Screaming chat
-Telling stories
-Getting sweets
Festival of Snow
-Snow Sings
-Winter Chat
-Secret Someone
-Under the White Tree

Playground
Library of Designs
-Graphic Request
-Graphic Galleries
-Art Corner
-Resources
-Lands of Orix
Library of Ra
-Writing Galleries
-Shelves of Ra
-Writing Requests
-Fanfictions - New areas for fanfics!
-Original writings
-Lets write together
-Lost Songs and Secrets
Library of Luna
-Code Requests
-Post Codes
-Post Codes
Library of Lost Tech
-Lost Dark Tech
Library of forgotten toys
Elyasia Fan-area
-News and updates of the Elyasia site

Role-play
WIP Main RP
Forgotten Worlds
-Eternity
-Lunar
-Hidden Realms
-Oceopia
-Uvaria
-Tera
-Fairy Realms
-Enchanting
Elyasia Rp
-Story Characters
-OC Profiles

Learning Corner
Fallen School Grounds
Tutorials
-Submit a tutorial
-Tips

Fun
Challenges
-Member made challenges
-Icon & Signature Challenges
-Blend,Banner
-Colorization
-Editing Challenges
-Mixed Graphics Challenges
-Misc Challenges
-Writing Challenges
-Challenges Voting
-Awards
100 Challenges
-Traditional Challenges
-Misc Challenges
-Completed challenges
-Incomplete challenges
Black Market
-Trinity Square
-Azure Plaza
-Crystal Square

Promotions
Submitting an Ad
-First Post
-Link Back
-Affiliates
Real Life
-Town/City
-School based
-Historical, Other
Fantasy/SCI-FI
-Supernatural
-Future/AU
-Other
Fandom
-Anime/manga
-DC/Marvel
-Harry Potter
-Movies/TV
-VideoGames
-Books
-PanFandom
Resource & Non-RP
-Resource sites
-General/Other
Misc/Other
-Non-Human RP
-Other Genres


New areas are will be added randomly.
Last edited by Salya on December 28th 2018, 9:06 am; edited 7 times in total
---
Please remember that the general rules apply to this section, too.


When your topic has been solved, ensure you mark the topic solved.
Never post your email in public.
I know.
Writers can now near achievement stamps! Designers and Role-players can too!
Ok, but you have been double posting.  Your posts need to be 24 hours apart.


When your topic has been solved, ensure you mark the topic solved.
Never post your email in public.
ooooh Okay. I'll slow down then. Sorry.
-More stamps are able to be collected. Hopefully by next month, Packs will be able to buy in the shop.

Edit: I edited the first post some, so it's not so long and is more interesting.

Christmas Event is almost over! So is the Hidden Stamp Event!
Festival of Snow closes it's doors later today!
Weekly Updates:

-Hidden Stamp Event is over.
-Half Moon Shop has added new items.
-New theme.

I will posting weekly updates once in a week.

Still looking for staff!
-New Prompt.
-A pet shop has opened.
-New fanfic areas. Which are: Uta no Prince-Sama, The Maze Runner, Overwatch, and Avengers.
-Welcome Vais to Staff! He will be working out main Role-play!
-New areas in Graphic Requests. Members are now able to request book covers for Movella and Wattpad.
-Festival of Hearts will open it's gates in lass then 3 days.
-05 more stamps were add to the normal set.
-stamp shop will start selling one pack soon.
-Vais has added more things to Heroes of Maela.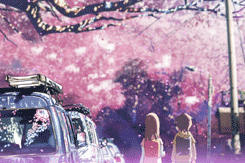 Festival of Hearts has opened it's gates!
Page 2 of 2 •

1, 2
---
Permissions in this forum:
You
cannot
reply to topics in this forum