HI
i have hjyst created our forum and want to know how I can add a Daily Bible Verse at the top of the forum
We already have this code
Code:

<br /><center>
<table>
<tr><table style="width: 50%"><tr><td style="background: #; color: #00FFFF"><tr><td>
<font face="Arial, Helvetica, sans-serif" size="4" >
<div align="center"><b><font size="3">Today's Scripture</font></b></div><hr width="100%" size="3" noshade>
<script src="https://www.biblegateway.com/votd/votd.write.callback.js"></script>
<script src="https://www.biblegateway.com/votd/get/?format=json&version=TLV&callback=BG.votdWriteCallback"></script>
<!-- alternative for no javascript -->
<noscript>
<iframe framespacing="0" frameborder="no" src="https://www.biblegateway.com/votd/get/?format=html&version=TLV">View Verse of the Day</iframe>
</noscript> ANy
</font></td></tr></table></center>
Any help appreciated
New

Member




Posts

: 1


Reputation :

1


Language

: English



You can add it here...

ACP(Admin Control Panel) > Display > Homepage > Generalities > Homepage message > Homepage message

NEVER provide your founder's account or email
Please provide forum's URL when dealing with design and appearance issues
Don't forget to mark the topic as
when the issue is resolved. This helps the staff greatly.
PM Support is prohibited!
TOS | General Rules | FAQ | Tricks & Tips | Latest Updates | Introduce Yourself
Support Mod

erator





Posts

: 2466


Reputation :

318


Language

: English


Location

: USA



Hello
@Peteh
and welcome to the English support forum
If this topic is now solved for you please press the big green mark solved button that can be found at the top of this thread.
This helps the staff know that you have had your problem solved and we can then move it out the way for others to use if they have the same problem.
Kind regards.
APE.
Admin

istrator





Posts

: 15686


Reputation :

1687


Language

: fluent in dork / mumbojumbo & English haha



If you want it on all pages, you can add it to an announcement.

AP > General > Messages & Emails > Announcements

Or in a forum widget.

AP > Modules > Portal/Forum Widgets > Forum Widgets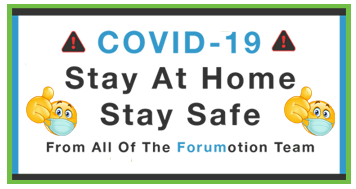 When your topic has been solved, ensure you mark the topic solved.
Never post your email in public.
Admin

istrator





Posts

: 48099


Reputation :

3380


Language

: English


Location

: United States



---
Permissions in this forum:
You
cannot
reply to topics in this forum