Malwarebytes detects freelotto.com as an infected site and shows users that malware is in my forum. Please help solve the problem.
https://www.virustotal.com/#/url/862012c86e3e1ca5d2ff9ca27a21fafca19b9658aba8cb04c0cc3bc1fed786f2/detection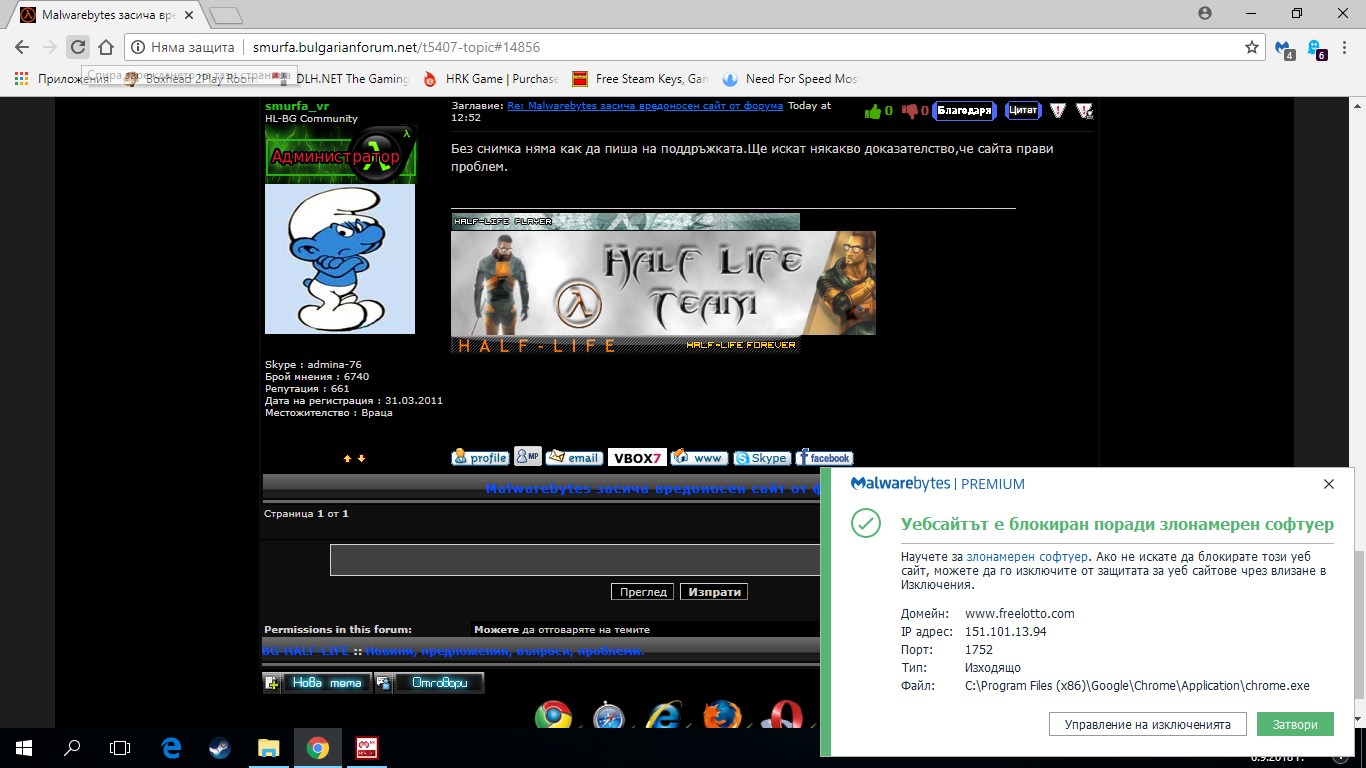 Why is there a freelotto link to your forum?
Surely some of the sites that appear in the ad field.
The link is not from our ad's it must be something you have added on your site try and turn off your JavaSripts and any codes you have from sites outside on FM and see if it shows then.
I did not find such a site in my JavaSripts.
any links in your Widgets or templates ?
is this still showing as i have been on your site 3 times with no problems at all
You can also white list your forum in the anti virus so it doesn't trigger warnings anymore. Your forum is safe, chances are it saw some a link somewhere and went overly sensitive.


Remember to mark your topic

when a solution is found.
This problem occurs only when you have Malwarebytes premium.
I think that it is just a over active Malwarebytes problem sometimes my sites that i work on have the same problem but they are safe as they are with virgin mobile  so maybe it's just over thinking things and it is nothing to worry about.

maybe you can call up the help line of Malwarebytes and ask them to look in to it.
Thanks everyone for help.
| | |
| --- | --- |
| | Problem solved & topic archived. |
---
Permissions in this forum:
You
cannot
reply to topics in this forum